You are determined to grow your business. While you understand that marketing is a long game that requires countless hours of nurturing customers, you wouldn't say "no" to a little help finding them more quickly.
You've heard it's no good for your business to buy lead lists. And from violating the law to ending up on blacklists, these horror stories certainly give you pause.
In reality, businesses all over the world rely on purchased data. Apps you use weekly like in-car navigation systems and websites like search engines utilize purchased data.
So, while your hesitation is valid given what you've heard, we hope you'll give us a chance to share why it's NOT a bad idea to buy a lead list for help in growing your business.
First, let's discuss the different types of leads you can have. Next, we'll cover the ways you can obtain these leads. Finally, we'll talk about three of the biggest myths associated with buying a lead list.
Let's get started.
Types of leads
No matter how a lead is obtained, your potential customer will fall into one of three categories.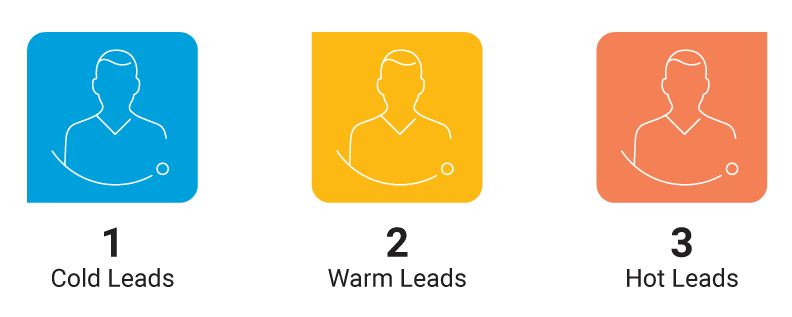 Cold leads: A cold lead is someone that is not familiar with your company, your products, or your services. These leads require a lot of education and nurturing before they will make a purchase.
Warm leads: Individuals that have shown some interest in your company or offerings—signing up to receive your newsletter or joining your private Facebook group—is a warm lead. They still require some education, but more so need nurturing.
Hot leads: People that have met your company's criteria for being a qualified lead are hot leads. Criteria usually includes things like meeting budget qualifications, has voiced a need for a product or service similar to what you have, and can sign off on the sale.
Ways to Obtain a List of Leads
When you build a lead list from scratch, it takes a lot of time. Some businesses pull together the list themselves by having one or two employees painstakingly visit contact pages on websites within a specific industry. The employees slowly collect contact information and add it to a spreadsheet that can then be used for sales purposes. This is an example of how your company can obtain cold leads.
Other companies have marketing departments dedicated to writing blogs or creating online ads that draw in new leads. Some rely on things like sign up forms to collect information. Leads obtained by these methods would be warm leads as they submitted their information to you on their own.
A faster, easier, and much more reliable way to find potential customers means turning to a reputable big data company to buy a list. These are cold leads, though they can be made to meet highly specific criteria through search selections like hobbies/interests, ZIP Code, households with grandparents, number of employees, and much more.
Depending on the needs of your business, there are two paths that marketers can take advantage of when it comes to gaining data from a big data company. Those include: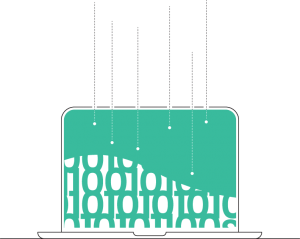 Downloadable List
Together with a big data company, you will create a list of potential customers that may include things like the full name and address of a lead and their phone number. This list can be as broad or as defined as you want it to be depending on your target audience. This list is often used for contact purposes, such as when you want to reach potential customers through direct mail, email, or telemarketing.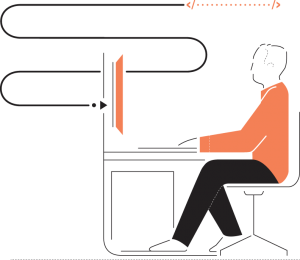 Database Licensing
Sometimes used by companies performing research in an effort to tap into new markets or improve their product or service, database licensing may give specific use rights of a big data company's entire database to a company for a specific purpose. Data used outside that purpose would require an additional license.
Myths of buying a lead list
Quickly and easily access an entire list of potential customers that can help you grow your business? It sounds too good to be true. And maybe that's why you're so inclined to believe the bad things that happen to those who buy lead lists. So, let's go through three of the more sensational myths one by one.
You violate GDPR rules
The General Data Protection Regulation (GDPR) is a European data privacy act, though organizations outside the EU must comply with these rules as they relate to European citizens. Under GDPR rules, a prospect must give you explicit consent to connect through email. In other words, they must check a box or fill out a form that states they wish for you to contact them through email.
However, GDPR rules do not explicitly apply to other marketing opportunities that you may use your data for including research or direct mail. And because lead generation goes well beyond the final sale, there is absolutely nothing wrong with using purchased information to spark new conversations through a route like direct mail.
Reliable lists of prospects aren't for sale or they're expensive
We don't know who started this rumor but, as with most blanket statements, this one is false. Yes, there are data companies out there that sell bad information. And yes, people continue to rely on these data companies because even though much of the information they receive is out-of-date, it was cheap to obtain.
A reputable big data company's list will likely cost more than their competitors—but the list they provide is usually much more reliable. That's because reputable data companies invest heavily in quality data to ensure their records are up-to-date. Plus, reputable data providers like Data Axle™ USA offer a satisfaction guarantee to help our customers feel more confident when they purchase their lists.
You'll harm your business reputation
Wow. If those first two myths didn't scare you, this one might. So lucky for you, it's also false. Will you buy a lead list that is perfect? Absolutely not. Will there be people on your acquired lead list that don't need your product or service? Yes. Might some of those people even be annoyed that you contacted them in the first place? Sure. But you have the potential to run into that no matter what way you acquire your leads. Even prospects who signed up to hear from you may eventually change their minds.
When you buy a lead list, it's merely a starting point. An opportunity to form a new connection or start a conversation with prospects via marketing services like direct mail that may eventually turn them into loyal customers. But doing so is unlikely to harm your business reputation unless you use your list for unethical purposes.
Who to buy a lead list from?
By now, you've likely picked up on the fact that there is absolutely nothing wrong with your decision to buy a lead list. But buying your list of leads from the right company is paramount to your potential success.
A trusted list building partner can help you determine targeted search selects, like households with children or job title so you can easily create the perfect list of U.S. Businesses or U.S. Consumers interested in your specific products or services.
It's also important to work alongside a big data company that is dedicated to providing every customer with up-to-the-minute business and consumer information.
A reputable big data company can provide even more data-related services to help you succeed like data enhancement services that can help keep your email list healthy. Or services like data append that will allow you to add missing information to your existing list of customers and prospects, ensuring you can connect with them more efficiently.
Don't forget that you can quickly and easily buy a lead list from a reputable big data company like Data Axle™ USA right now! Investing millions of dollars every year and dedicating over 300 full-time researchers helps us to ensure that the records you receive are always up to date so you can grow your business.