CREATE DIRECT MAILING LISTS AND CAMPAIGNS
Make Finding New Customers Easy with Direct Mail Lists
In order to have a successful direct mail campaign it's important to have direct mail lists that you can count on. Data Axle™ USA is committed to helping you find your perfect audience with our industry-leading data which has been used to help businesses exactly like yours reach marketing and revenue goals. Build highly targeted direct mail lists that include up-to-date customer contact information like name, address, and phone number.
With your target audience identified, quickly connect with your ideal customers using a direct mail campaign. At Data Axle USA, a trusted marketing partner along with our creative team can help you to curate your message, design unique templates or illustrations, print, and even deliver your customized mailer.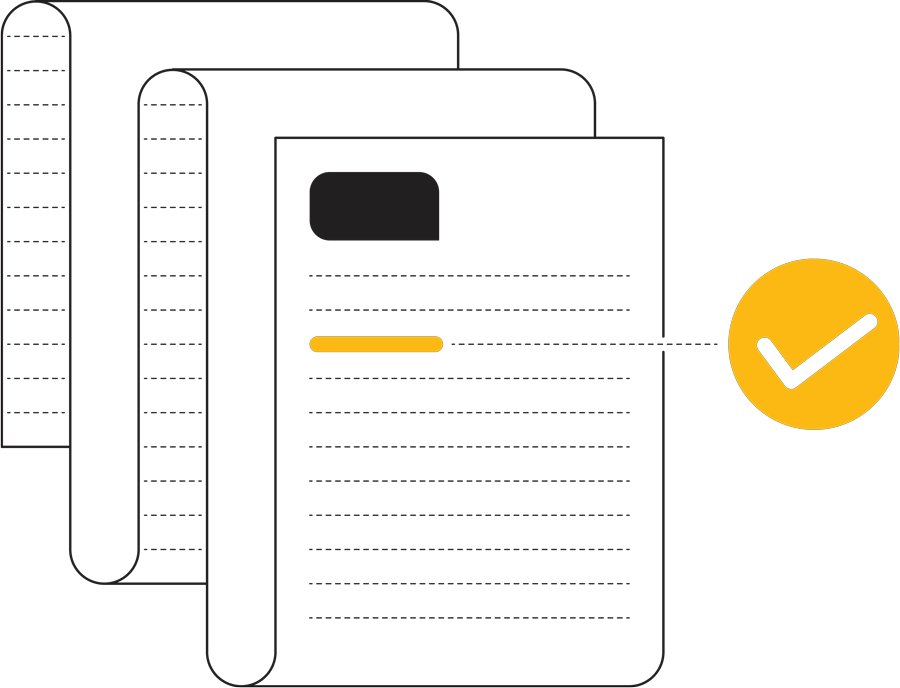 Create Successful Marketing Campaigns with Your Mailing List
You want to connect with potential customers. What's more, you know that a mailing list is a great place to begin. Whether you already have one or you haven't started building it yet, Data Axle USA can help you succeed with creation as well as connection.
Build a mailing list of prospects with us that you can connect with or let us help you build a successful marketing campaign. From contact mailing lists and phone lists to services like email marketing and social media advertising, we make connecting with your best prospects simple.
Direct Mail Marketing
Reach out to your mailing list when you send a direct mail piece such as a postcard, letter, or brochure. Share testimonials or remind people to connect with you when they need what you offer.
Email Marketing
Connect with your mailing list in a new way. Reach out with an email marketing campaign and increase the likelihood prospects receive your message.
Contact Lists
Add even more contacts to your mailing list, then reach out to them directly and start promoting your services or products. 
Phone Lists
Round out your current list of mailing list prospects with even more phone numbers, including cell phone number lists.
Pay Per Click Advertising
Utilize keywords that are relevant to what you want to offer to your mailing list. If you don't know how, Data Axle USA can help you get started.
Social Media Advertising
This digital medium is another outstanding option for creating new connections with those prospects on your mailing list.
Explore the Value of Data Axle USA

Data Quality
Data is constantly changing. So, it's important to partner with a big data company that recognizes this trend. At Data Axle USA, we know the importance of quality data, which is why we invest millions of dollars a year and have over 300 full-time researchers working to keep our records up-to-date.

Satisfaction Guarantee
No list is perfect and at Data Axle USA we recognize this, but we also want to make it right. So, if you receive bad data from us, contact us and receive a refund for the portion of your list that was undeliverable, out-of-date or disconnected.

Reliable Data Sources
We take great care in compiling our data from a variety of public sources so that you're guaranteed the most up-to-date, accurate customer contact information possible at the time of your order.

Helpful Customer Care
A company is only as good as its people and at Data Axle USA, you'll be partnered with an experienced team member who is ready to show you the ropes, answer your questions, and help you build the perfect direct mail mailing list.
Don't miss this related content

"It has been great working with…Data Axle USA. The data that they provide is excellent. I would recommend them to anyone searching for a reputable source of data."
-lilliemccallie, ResellerRatings

"Our company loved the great service and outcome of our National Campaign with the assistance of Data Axle USA's Team. We have received tremendous open rates and click-throughs!"
-TAnderson, ResellerRatings

"Definitely will be back! I didn't even know lead companies actually took the time to help you put together a customized package!"
-beccafriedman, ResellerRatings

"I have been working with DataAxleUSA for over 6 years now. My sales rep is always very responsive to the request, asks the right questions and helps to maximize the list potential to hit our marketing goal."
-JDOC-42801, ResellerRatings
Ready to get started? Build your
business
or
consumer
mailing list, or call our marketing experts at
800.835.5856
to learn more about mailing lists and direct mail campaigns.