You're ready to grow your online presence. But you're unsure how to begin. There are so many digital assets to choose from.
Are you supposed to pick only one marketing solution?
Or if you combine them, how do you decide what will work best together?
What are you even supposed to talk about with these assets?
And how will you know if it's all working like it's supposed to?
What is a digital marketing campaign strategy?
In order to grow, your business needs a digital marketing campaign strategy.
A digital marketing campaign strategy is a program you create that is designed to help you build your presence online. Your strategy can stem from a variety of paid or unpaid online channels including email marketing, search engine marketing, social media advertising, display ads, and even your own personal website.
While a digital marketing campaign strategy is "big picture" you can actually break your program down into individual movements with a specific focus called a digital marketing campaign. Individual campaigns utilize a "theme" per week or per month. And then all marketing assets for that specific campaign relate back to the theme.
Create a marketing campaign strategy
Now that you're clear on what a marketing campaign strategy is versus merely a marketing campaign, you're curious how to build each one.
Think of the strategy portion as building blocks that form a foundation for your actual campaigns. Without a solid foundation, your individual campaigns can't succeed. Here's what building that foundation looks like: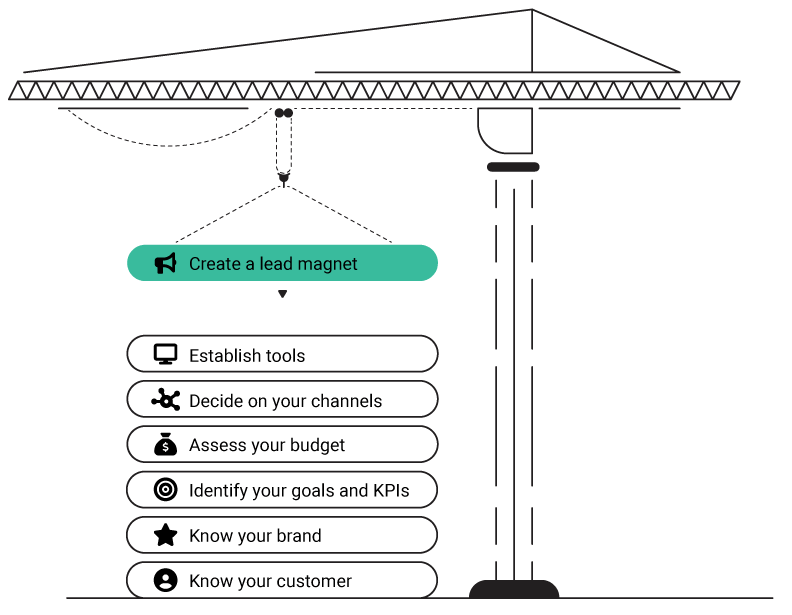 1. Know your customer
Behind every successful marketing campaign strategy, there is a "who." You know this person as your Buyer Persona or Customer Avatar.
Your Persona or Avatar is created based on a series of questions around your perfect customer. In identifying factors like:
Name
Age
Family background
Education
Pain points
You create an actual person that your business can sell to. Initially your Avatar(s) might be totally made up. But as your business grows and your product or service evolves, it's important to create your avatar(s) based on real data.
Using these avatars, you can even create individual audience segments. You can then send highly targeted campaigns to multiple segments, fine-tuning the communication to match each segment's preferences.
2. Know your brand
You would be surprised by how many businesses don't invest in an identifiable brand. But in not having consistent brand guidelines to follow, your sales and marketing will be all over the place—and difficult for leads to identify, let alone follow.
Take time to establish things like your brand's voice, colors, and design elements.
3. Identify your goals and KPIs
What does your business want to accomplish with its digital marketing campaign strategy? Be sure to set S.M.A.R.T. goals, meaning:
Specific: What do you want to accomplish?
Measurable: How will you know you accomplished a goal?
Attainable: Not too easy—it should push you.
Realistic: Don't go for pie in the sky.
Timed: Give yourself a timeline to reach your goals.
Here are four examples:
Increase # of warm leads in Q2 by 5%
Decrease churn by 5% in Q3
Create and send one (1) campaign per month
Increase ad clicks by 10% in Q1
4. Assess your budget
Whether you're just starting out or more established, your business needs to do a reasonable assessment of its marketing budget. And while some avenues will be free or inexpensive, other assets cost more.
Additionally, you'll want to keep in mind that marketing is a series of trials and errors. So, while no one wants to lose money with their marketing, it's a likely scenario as you try new things and grow comfortable with them, further defining your future campaign strategy.
5. Decide on your channels
Now that you're familiar with all of the above, it's time to familiarize yourself with what channels will best serve your campaign strategy. You don't need to attempt everything at once and, in fact, doing so can lead to frustration and burnout. Instead, choose 2-3 channels that you can commit to for about 3-4 months and see how they perform with your audience. Channels might include:
Email marketing
Blogging
Online advertising
Social Media Ads
Search Engine Marketing
Website and landing pages
There are also several channels growing in popularity, though not considered "traditional" forms of digital marketing like:
6. Establish tools
In order to track your overall strategy, you'll need to decide on some tools that will you keep track of leads, measure your KPIs, and more.
If you don't already utilize a CRM (Customer Relationship Management) it's time to begin. With this software you can keep track of everything from a customer's name and contact information to their birthday and their purchase history.
You should also choose universal platforms for communication with prospects and customers including an email marketing platform, social media platforms, and design software. This will help ensure that every campaign you send out is uniform and streamlined.
And finally, you want to determine what tools to use to help you measure success regarding your KPIs. It is only in rigorously tracking your data that you will be able to identify behaviors and patterns that can be used to create new avatars, evolve your offering, and grow your business.
7. Create a lead magnet
This is a free asset your business offers to leads in exchange for their contact information such as their first name and their email address. This can be as simple as a weekly newsletter or promotion or free trial. Or as in-depth as a downloadable eBook or guide related to a pain point your product or service addresses.
Whatever you decide on for your lead magnet, be sure your leads would find it to be valuable. After all, if it isn't valuable, why should they sign up for it?
Creating a marketing campaign
Once you've outlined all the appropriate needs of a successful marketing campaign strategy, it's time to come up with the campaigns themselves. Let's say you're a store that sells musical instruments. Your digital marketing campaign strategy this year will always include email marketing, online advertising, a short video, and a landing page on your website.
However, your specific marketing campaigns will have the following focuses:
January: Piano
February: Violin
March: Trumpet
April: Voice
May: Clarinet
June: Trombone
July: Drums
August: French Horn
September: Saxophone
October: Tuba
November: Harp
December: Triangle
Each individual campaign contains information and education for your audience via email marketing, online advertising, a short video, and a landing page on your website per your digital marketing campaign strategy for the year.
In combining multiple marketing assets like this, you can use what marketers refer to as omni-channel marketing.
An overview of omni-channel marketing
Omni-channel marketing is defined as the integration and cooperation of the various channels that a business will use to interact with leads. The goal is to ensure every lead has a positive and, most important, consistent experience across every channel being utilized. To do that, your omni-channel campaign should offer consistent branding (design elements, voice, vision) as well as personalization (highly targeted messaging).
Omni-channel marketing takes into account a customer's journey and therefore, ensures a seamless and integrated experience across marketing mediums.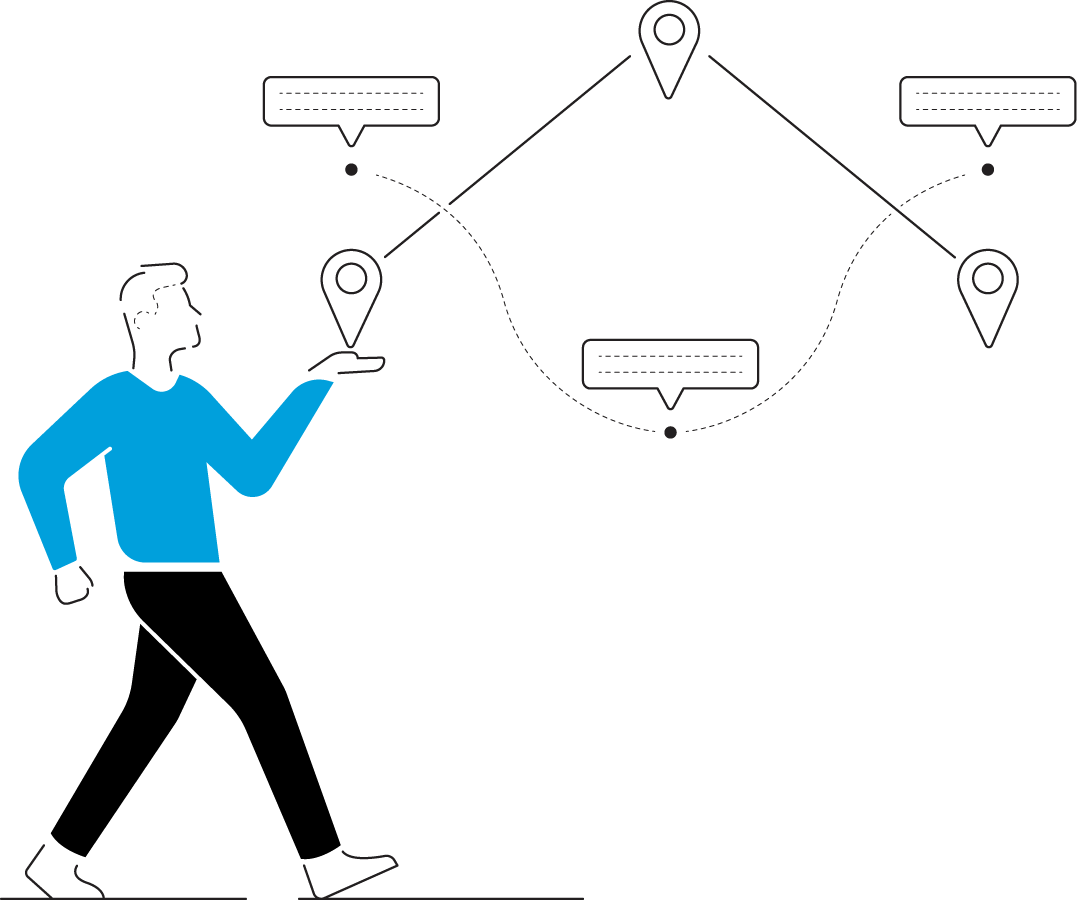 Omni-channel marketing is often interchanged with multi-channel marketing but they're not the same. Multi-channel marketing is a much simpler idea of sharing content across a variety of mediums. However, this content is usually siloed as opposed to a well-thought-out customer journey.
The trick to effective omni-channel marketing is to choose 2-3 channels that have already demonstrated favorable results for your business or that you are highly interested in learning.
7 summer marketing campaign ideas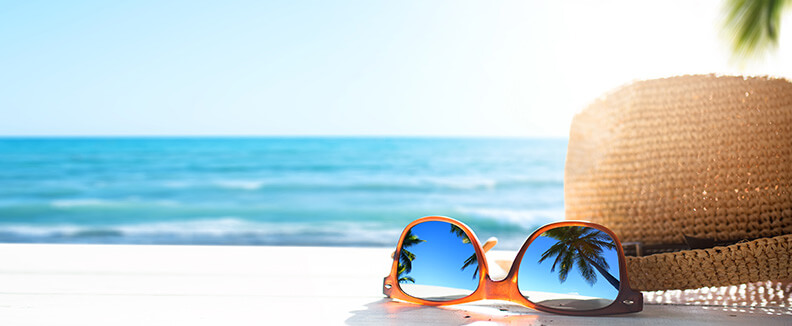 Summer is already here! But it's not too late to start planning your marketing campaigns for the season. We'll cover seven different campaign ideas that will help your brand make a splash this season.
Dive into Summer:

Take a deep breath, and dive into an action-packed campaign that promotes your brand's products or services in a refreshing way.

Beat the Heat:

Give your customers some relief from the sweltering summer heat with a promotion that offers discounts or free items that cool them down. It could be anything from icy treats to citrusy scents.

Vacation Vibes:

Summer is a time for vacations, whether it's a road trip or a staycation! Use this as an opportunity to promote your brand as a vacation essential, with ads promoting your products or services as necessities for the perfect vacation.

Sunshine Savings Spectacular:

Ignite the summer spirit and brighten your customers' days with an irresistible summer-only special offer. From enticing discounts to delightful freebies, let your promotions add an extra sparkle of joy to their summer adventures.

Beach Bonanza:

With summer comes the beach, and it's a great place to promote your brand. Run a beach-themed promotion from "Ride the wave of savings" to "Shop, Splash, Save!"

Stay Cool, Shop Hot:

Keep your customers cool and stylish this summer with hot promotions on trendy summer fashion and accessories.

Summer Lovin':

Use summer as an opportunity to spread love to your customers. Show appreciation by offering rewards, giveaways, or by creating campaigns that give back to the community.
Summer marketing campaigns are a great way to connect with your customers and promote your brand in a fun, engaging way. Remember: We're here to help you reach your customers! Connect with our marketing team for help designing a direct mail piece, email campaign, or online display ad that speaks to your summer campaign. Together, let's dive into summer and start growing your business.