Over half the global population boasts an email account—that's about 4 billion people. . Add to that, email offers an above average ROI for most users and you can understand why this marketing method remains popular.
Nonetheless, with so many other tools marketers can use, email marketing often gets lost in the shuffle. That is why it's important to create and implement an email marketing plan your business can stick to. When used correctly, email is an inexpensive yet effective way to:
Nurture leads: You can build engagement with subscribers and turn them into life-long customers.
Promote products and services: One of the fastest and surest forms of communicating your offerings as well as promotions or sales.
Improve general brand awareness: Remain top of mind for potential customers whenever a need for your product or service arises.
For many marketers, however, the question remains: How do I get started with effective email marketing?
Set up your email funnel
Almost everyone looks to building an email list as the first step toward successful email marketing. But what if we told you that before considering who to send to, it's important to lay out what to send.
And it goes well beyond the daily or weekly communication businesses send to educate their audience or share information about new products or services.
It turns out, there are numerous types of email communication a marketer for a business needs to use, including:
Welcome communication
Long-form
Short-form
Curated or specialty content
Updates and alerts
Promotional
Inactive sequences
Confirmations
Abandoned cart
And that's not even all of them. But many businesses neglect the various avenues of communicating through email, favoring ongoing daily or weekly content related to education and sales.
But to have a successful email marketing strategy, time must be spent building an entire email funnel for those who opt to join your email list. By doing so, you ensure quick, helpful responses whether someone is new to your list or considering an unsubscribe—without having to lift a finger beyond the initial content creation.
If you haven't already built out your email funnel and are already collecting subscribers, it's okay. However, it's important to set up this foundation as quickly as possible so as to attract and retain as many email list subscribers as possible.
Define your email marketing audience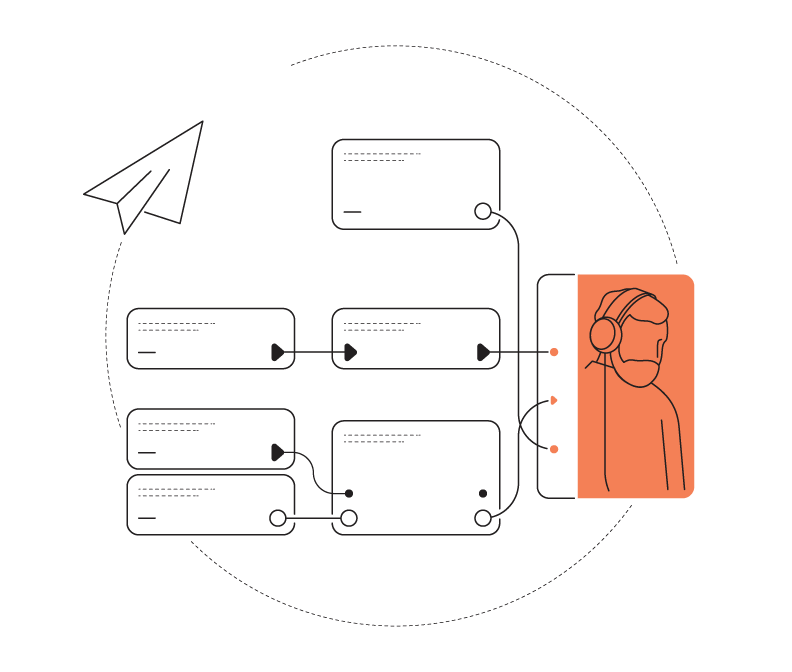 Before you can be successful in email marketing, you first need to be able to properly identify those you want to subscribe to your list—your audience.
While this task appears easy on the surface, it's the marketers that dig deep into their customers as individuals and segment their email lists that really nail this step. That's because there will almost always be pockets of people within the broader audience you're trying to attract.
Take, for instance, a performing arts center. On the one hand, they cater to those who enjoy live shows. And you may think—well, nearly everyone enjoys a live show now and again! And that may be true, but if the performing arts center constantly sent email blasts to its entire list for every show, it would burn people out.
Within their list of performance attendees, there are audience members who enjoy specific types of performance. Someone who attends a live jazz show is different from the typical audience member that enjoys a performance of The Nutcracker or the latest country music star.
Deeper still, you can find more pockets of people. Audience members who enjoy early jazz versus those who prefer cool jazz or Latin jazz. Theater-goers who appreciate ballet performances versus modern dance companies or even fusion dance performances.
Email list subscribers can tell you a lot of information about themselves based both on the information they input and what they click on or purchase. This is called buying behavior and it's important to understand when you want to effectively use email marketing as a form of communication.
Determine your email marketing strategy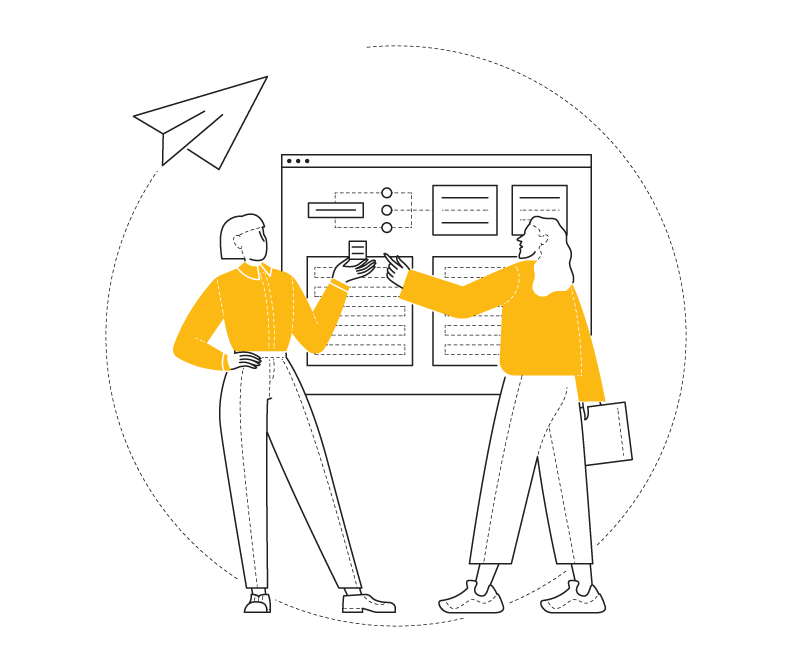 You might think that having an email list to communicate with is all you need in order to use email successfully. But without planning an email strategy for your audience, it's nearly impossible to be successful with this form of communication.
To do so, consider what your goals are for your emails—as well as your business. Here are some examples:
Add 500 subscribers to my email list
Increase my email open rates by 5%
Increase my email click-through rates by 2%
Build more brand awareness
Nurture leads into sales
Drive more traffic to my blog or website
Always be sure that your goals for email marketing are S.M.A.R.T.
Specific—Can you clearly describe the goal when asked?
Measurable—Are you able to set a KPI or some other form or measurement to determine success?
Achievable—Is this goal within your reach given the time and resources you can dedicate?
Relevant—How does this goal fit into your overall strategy?
Timely—What is your starting date? What is your target date to achieve your goal?
Take time to develop a strategy that works for your specific business. And as with everything else in marketing, be prepared to pivot your strategy and goals as needed.
Choose a cadence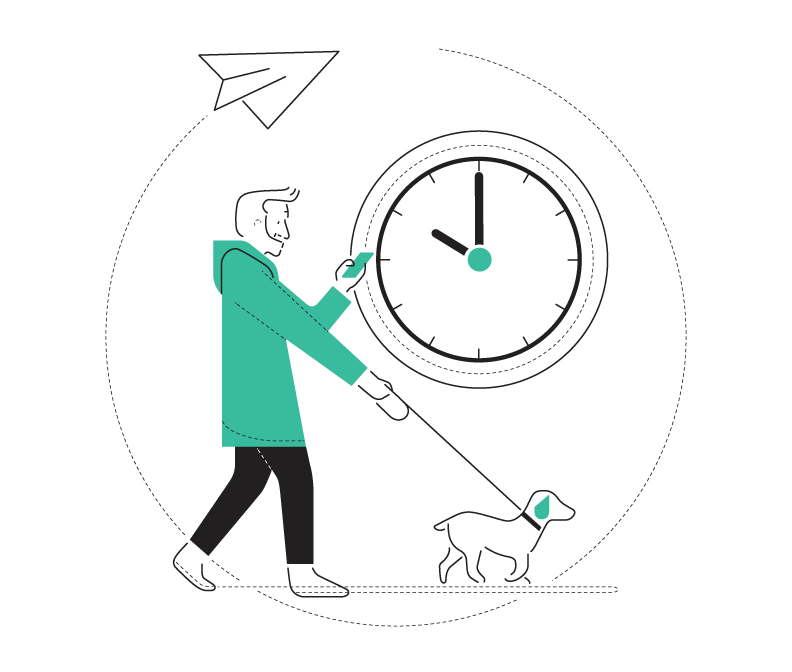 If there is one thing subscribers appreciate, it's the expected. That's why it's important to establish ground rules for your ongoing email communication.
That's not to say you can't run tests to determine what works best for your audience. We encourage that! However, in general, your audience likes to know…
Who they'll hear from regularly (Owner? Chief Marketing Officer? Other?)
When they will hear from you (days/times)
How often they'll hear from you
What type of content they can expect to receive
You will want to make a habit out of sending the same number and types of emails to your audience week over week. By doing so, your email list knows when to expect to hear from you (and may even be waiting for your email to pop into their inbox!) increasing your email engagement.
Decide what you'll write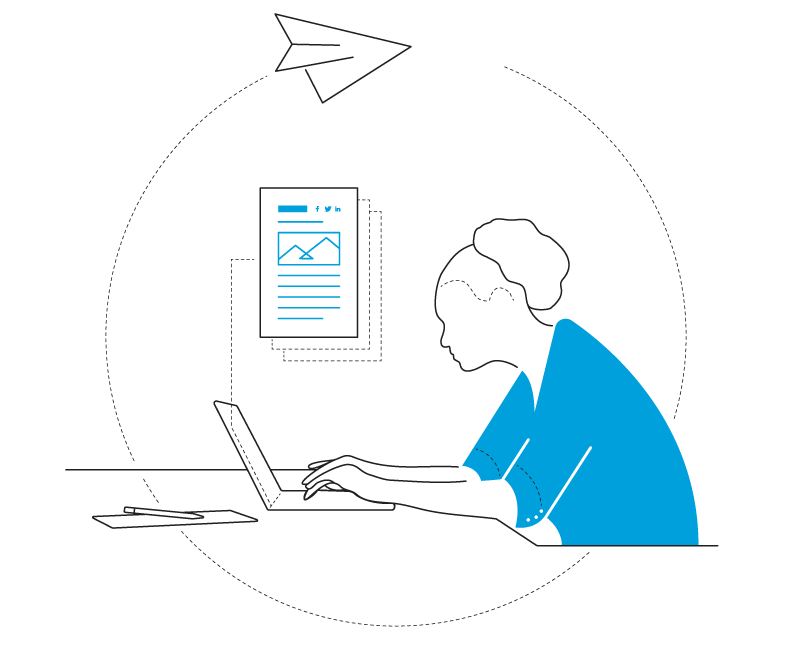 Your email funnel is set up. You're familiar with your audience. You've determined goals for your email marketing and even determined a cadence. Now it's time to think about the type of content you want to include in your emails.
Before you set about writing, consider why your subscriber signed up in the first place. Did you make any promises regarding the type of information you'd send or how often?
Make a list of ideas that can help you create content, no matter what type you need. While you may have to create some of it from the ground up, it may also be possible to pull things you've already written—like blogs or content from social media—to fill your email communications.
Keep in mind that not every single piece of email content you send needs to have an ulterior motive. Sometimes, email communication between you and your subscriber should be just that—communication.
Use email marketing to check in with your email list now and again. You can gauge their interest using fun tools like an email poll or even by inviting them to reply back. Then use that information to engage and further tailor future content to meet your email list subscribers where they are.
At Data Axle™ USA we can help you with a number of email-related solutions. From building your email list using a list of emails purchased from our U.S. Business database to creating unique marketing campaigns, to deploying them and tracking their success, a helpful marketing partner is ready to assist you.