In the ever-evolving world of business, demand generation is critical to one's overall success. Demand generation is about creating a buzz, igniting interest, and nurturing a strong desire among potential customers for what you offer.
In today's competitive markets, having a fantastic product or service alone won't suffice. You need to ensure that your target audience not only knows about it but also truly cares about it. This is where demand generation comes into play. It's the process through which you establish a strong presence, make your voice heard, and build brand recognition.
Among the primary benefits of robust demand generation is its ability to drive sales growth. By strategically attracting and engaging potential customers, you effectively fill your sales funnel with high-quality leads.
Below, we're sharing 20 interesting statistics about demand generation for your business.
20 interesting demand generation statistics
General Demand Generation Statistics
A survey from ClickZ revealed that 59% of respondents indicated that their top priority for a lead nurturing strategy was to increase sales opportunities.
Around 68% of B2B businesses are struggling with lead generation according to Blogging Wizard.
GoTo states that 73% of B2B marketers say webinars are the best way to generate high-quality leads.
Almost 50% of the average marketing database is considered useless due to outdated information according to Business2Community.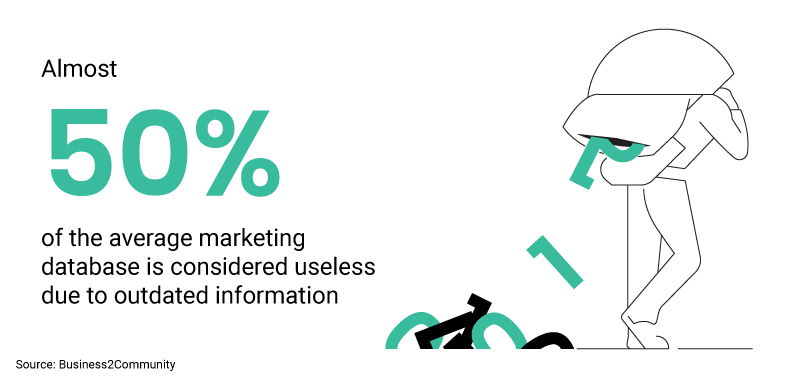 Less than 30% of marketers are happy with their ability to engage with customers across various channels at scale according to Salesforce.
Marketing Donut shares that just over 60% of consumers requesting info on your company today won't make a purchase for at least three months.
Lead Generation Channels
Just under 80% of B2B marketers say that email is their most effective distribution channel for demand generation efforts according to Content Marketing Institute.
About 50% of marketers claim phone calls are still an important conversion tool according to Ruler Analytics.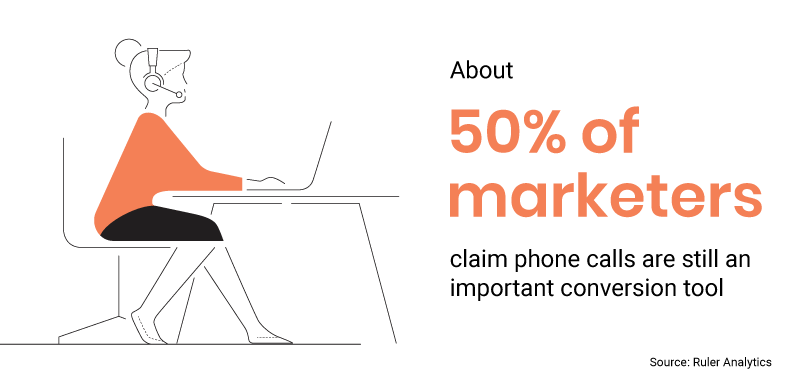 Pinpoint Marketing shares that 64% of B2B marketers generate leads via LinkedIn, 49% generate leads via Facebook and 36% generate leads via Twitter.
In an effort to accelerate demand generation strategies, 39% of marketers identified marketing automation according to Demand Gen Report.
Demand Generation states that 32% of marketers consider account-based marketing to be the key to accelerating demand generation.
According to Ruler Analytics, about 84% of marketers use form submissions such as "contact us" forms to generate new leads.
Organic search generates the most leads for 27% of marketers according to Ruler Analytics.
Hubspot recently shares that businesses with 401-1000 website pages get around 600% more leads than those with only 51-100 page websites.
Demand Generation Measurement 
Just under 50% of marketers in-charge of demand generation actively measured campaign attribution and performance according to Demand Gen Report.
Around 76% of marketers saw higher Returns on Investment with account-based marketing as opposed to any other marketing strategy according to ABM.
InsideSales shares that when you follow up with web leads within 5 minutes, you're 9 times more likely to convert them.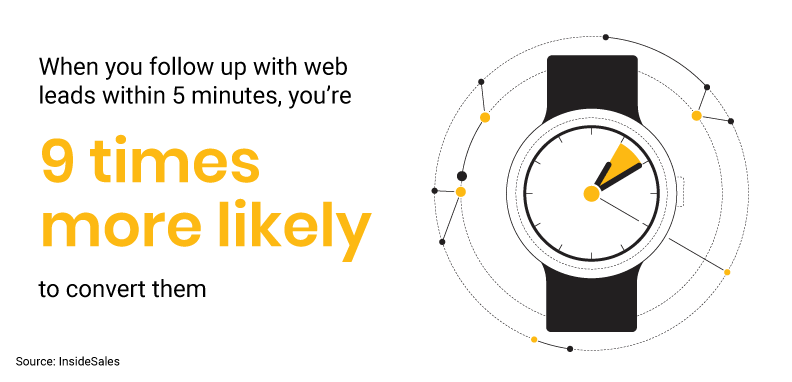 Over the last year, only 2% of B2B organizations implemented awareness-oriented top of funnel content strategies states NetLine.
31% of marketers state tracking offline conversions is among their top challenges according to Ruler Analytics.
Forrester Research shares that The most effective lead nurturing programs result in a 50% increase in sales-ready leads and 33% lower costs.
Final Thoughts
Demand generation is not limited to immediate transactions; it revolves around creating lasting relationships. In today's era of abundant choices, customers who feel connected to your brand are more likely to stay loyal. By providing personalized content, showcasing expertise, and addressing their pain points, you can establish trust and loyalty. These relationships often result in repeat business, referrals, and a thriving brand.
In essence, demand generation forms the foundation of modern marketing. It combines art and science to captivate an audience, nurture leads, and cultivate enduring customer relationships. Without it, even the most exceptional products or services can remain obscure. Embracing demand generation means not only driving sales but also creating a brand that truly resonates and endures in the hearts and minds of your audience.