When you want to connect with an audience in need of your products and services, you need to know that you're reaching the right businesses. And, more importantly, you want to be sure you're reaching the right people within those businesses.
Enter B2B list building! This tactic is a critical component of your overall marketing efforts. And— if we can get frank for a second—your B2B list forms the entire foundation of your marketing campaign. So, if it's not on point, chances are your marketing efforts aren't either.
But what is a B2B List? Why does so much depend on it? And how can you ensure yours is up to snuff? These answers and more are below.
What Is a B2B List?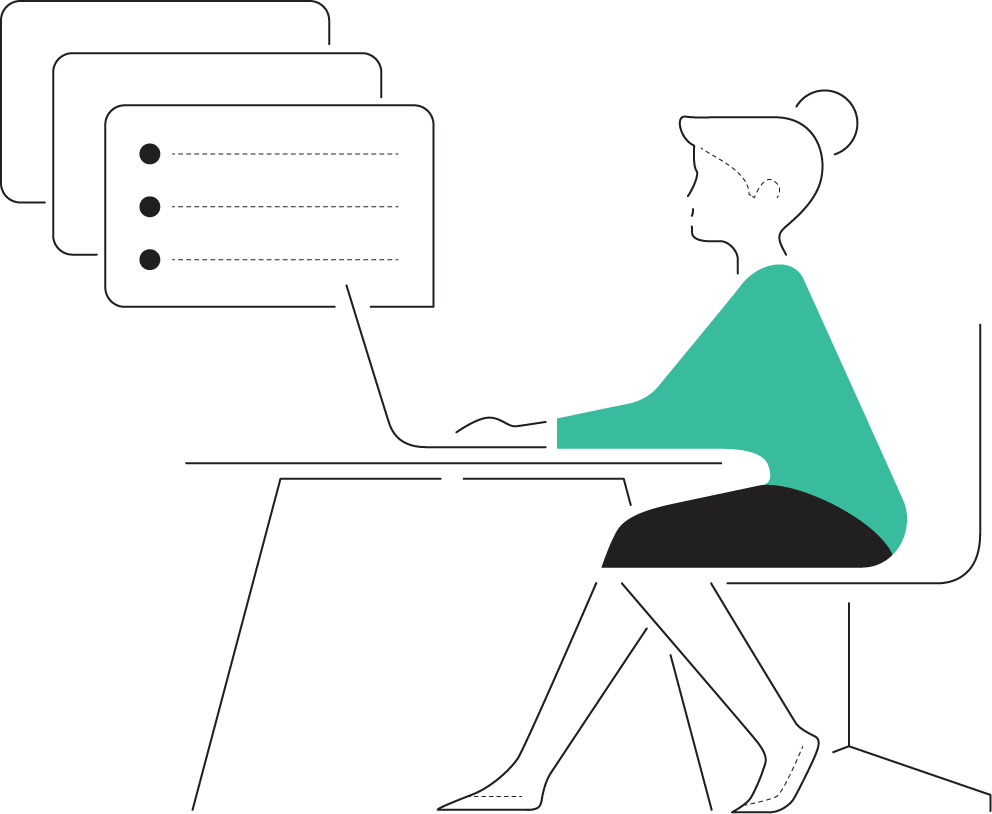 A B2B list contains the names of businesses that need the products and services you offer. However, an effective B2B contact list provides you with more than just a company name. After all, you want to be sure you connect with the right person at each company you reach out to and a B2B list – if it's a good one – will provide you with detailed information that can put you in direct contact with key decision makers. This is information such as their:
Name
Title
Phone number
Email address
Mailing address
Just imagine being able to address your communication to the right person at each company using their name and title. Talk about personalization that grabs the attention of your target audience!
Why Is B2B List Building Important?
Finding the right leads to promote your products and services is very hard work. It's even more difficult to generate potential and prospective leads with businesses successfully via cold calls and generic emails.
Cold calls and emailing businesses without a specific contact in mind can be a game of hit and miss. You may have a hard time finding the right person at the company to connect with and therefore can waste valuable time connecting with businesses that aren't interested or relevant to your offering.
B2B list building provides you with access to a targeted list of businesses that you know are likely to be interested in what you have to offer. These are the businesses you can build a relationship with and take through the sales funnel from lead to prospect to client.
How B2B List Building Works
There are two ways to generate a mailing or email list of B2B businesses: building a list manually and purchasing a pre-built list. Either way, you need to determine who your ideal customer is. The best way to do this by creating a profile of your ideal customer.
Think of this profile as all the information about your ideal customer that helps you understand and communicate with them more easily. This will include information such as:
Job title
Industry
Company size
Number of employees
Annual revenue
Sales volume
Location
If you are generating your list manually, you will need to make a list of the companies that fit the customer profile you created, along with the key decision-makers at those companies. This is where the internet and social media are a huge help. You can search these resources to gather all the information you need to build a top-notch B2B list.
You will also need to:
Find all the relevant contact information for those decision-makers
Verify that the information is up-to-date and accurate
As you can imagine, manual B2B data list building is extremely time-consuming and prone to human error. It's also difficult to keep a B2B list up to date, since the business landscape is changing all the time with things like business closures, company mergers, and C-level executives coming and going.
The alternative to manual B2B list building is to purchase access to a pre-built B2B list. You can do this by renting a list whenever you need it or purchasing a list that you then own and can use however you wish.
What Are the Benefits of Purchasing a B2B List?
When you purchase a B2B list, all the hard work is done for you. A good B2B list provider is committed to ensuring their lists are always up-to-date and will put considerable resources into compiling the most accurate list possible.
And when you have an accurate B2B list, you have a cost-effective way to get your message out there and deliverability you can count on. Plus, there's more! Purchasing a B2B list allows you to:
Access the highest quality contacts
Extend your reach to a new audience
Easily scale your marketing efforts
Reach the key decision-makers without any issues
Fill your sales funnel
Increase sales and ROI
Free your employees to focus on tasks that will bring more value to your customers
Most importantly, a good B2B list provider will make it possible to generate an extremely targeted B2B list based on the criteria of your choosing. This will be the criteria you identified when you created your customer profile.
How to Choose a Provider for B2B List Building
You will want to choose your B2B list provider carefully. There are three key characteristics you need to look for in a B2B list building service. These are:

Quality
You need to be able to rely on the accuracy of the data you buy because it is this data that forms the foundation of your marketing efforts. The most reputable and reliable data providers will invest a lot of time and money into keeping their records up-to-date.

Trustworthy
The data company you partner with should have a policy of full transparency in terms of how they collect their data. This means respecting the privacy policies that exist so the data you buy isn't full of a bunch of blacklisted emails.

Guarantee
There is no way even the very best data companies can produce 100% usable data because this data is always changing as businesses open, close, move and merge. A reputable data company will offer their customers a satisfaction guarantee for any data that is outdated or otherwise unusable.
How to Connect with Your B2B List Contacts
Above all, when you are finished with your B2B list building, remember that you are connecting with people, not the business itself. Ultimately, your marketing efforts will rely on building relationships with the contacts on your B2B list. With this in mind:
Keep your contact with these people conversational
Always think about each contact as an account you already have and treat them accordingly
Don't be afraid to use available technology to move leads and prospects through the sales funnel
It's Time You Had Access to Millions of Business Records
With more than 15 million verified business records, Data Axle™ USA can provide you with access to targeted B2B lists based on search selections, such as:
City
Zip code
Square footage
Business size
Location
Sales
Profits
Credit rating
Number of employees
Customer base
Market size
How Important Is Accuracy in a B2B Campaign?
There is nothing more important than accuracy when it comes to a B2B marketing campaign. At Data Axle USA, we invest more than $20 million annually to make sure our data is accurate. Then use this data to help our customers – businesses just like yours – deploy 25 million emails a year.
Expand Your B2B List Building Capability
Reach out to Data Axle USA and learn how we can help you create a targeted B2B list that will allow you to reach more businesses and increase sales.