You run a business that supplies products or services to other businesses. So, contacting these potential customers is critical to your overall success. And that means you need to know exactly what businesses fall under your target audience.
But that's not all. You also need to know who to contact at that company—and what the best method of contact is. Believe it or not, not everyone wants to reply to an email and phone calls are NOT dead!
All of this is to say that a business directory can help you handle all the above tasks—and a lot more, too!
What Is a Business Directory?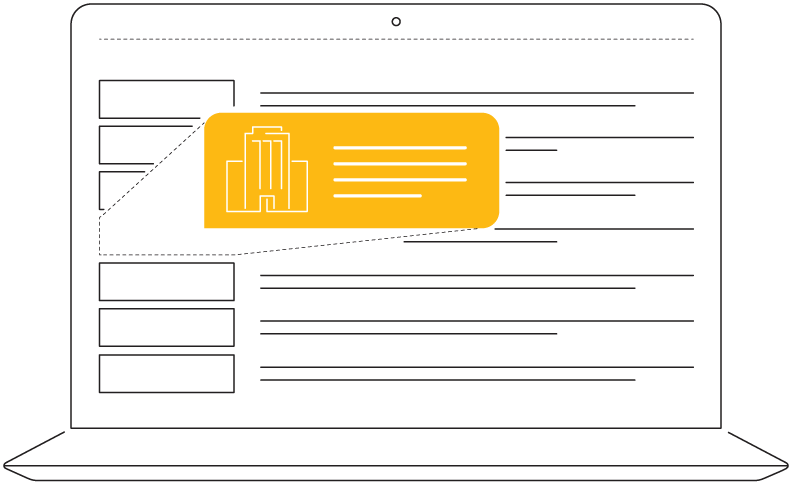 A business directory is an online database of businesses that truly is a goldmine of information. A good directory will include not only the name of each business, but other important information such as:
Industry
Mailing address
Email address
Key contacts
Business associations
Products or services offered
Location
This is the kind of information that allows you to go the extra mile when you are reaching out to new leads and connect on a more personal level. Enabling you to build a relationship that increases your chances of turning a lead into a customer, it's exactly what businesses eyeing growth need to find success.
Why Free Isn't the Way to Go
Yes, you can get a business directory for free. One way to do so is to build your own business directory. However, to do this, you will need to scour the internet and social media to find out what companies are part of your target audience. Then you will need to hunt down all the relevant contact information and ensure you reach the right people. On top of that, you'll need to verify that the information is accurate. This can take you or a staff member weeks—or even months!
If you want to skip building your own directory, the internet is full of free business directories. Some are simple and provide information you can easily find in the Yellow Pages. Others provide more detailed contact information and may even offer insights regarding age and marital status.
While the idea of free business directories is appealing, the truth is they are not as helpful as you might think. Free online directories are not likely to give you the information you need to form true connections with potential buyers. Moreover, building your own business directory list manually requires significant time, effort, and resources before you ever get to launch your marketing campaign. A perfect storm to ensure procrastination, right?
Why Buy a Business Directory?
The alternative to building your own business directory or finding a free one is to buy a targeted business directory database. This type of business directory can be tailored to your needs with all the detailed contact information required to launch your marketing campaign immediately AND get the best possible results.
Fortunately, there are companies like Data Axle™ USA that specialize in generating marketing lists for businesses just like yours. These companies dedicate significant resources to generating marketing solutions you can count on by making sure that every entry in their business directory contains detailed information to help with your B2B marketing efforts.
Each business directory listing purchased from a data company like Data Axle USA will contain information that will allow you to contact the key decision-makers within each company quickly and easily. Imagine the amount of time this will save you! Not only will you avoid tracking down the wrong leads and connecting with the wrong people within an organization, it will be so much simpler to find prospects and increase your sales.
As if that weren't already convincing enough, there are other benefits that come with purchasing a business directory. You can significantly increase your return on investment (ROI), enjoy ongoing support when it comes to your business directory and marketing efforts, and have data that is always up-to-date. Best of all, you will be able to free your employees to focus on tasks that deliver more value to your customers and to your company.
How to Choose a Provider for Your Business Directory
When buying a business directory, there are three things you need to keep at the forefront of your thoughts—data quality, transparency, and satisfaction.

First and foremost, the quality of the data you get must be the very best it can be. After all, the success of your business is depending on the results of the marketing campaigns you run based on that data. To be sure of the quality of your data, it is important to partner with a data company that invests the time and money needed to ensure their records are regularly updated.

You also need to ensure your data provider is fully transparent when it comes to how they collect their data. There are many different privacy policies out there and the data you use must adhere to them all. Otherwise, there may be emails on your list that are blacklisted—which could get your business in hot water.

Finally, your data provider should offer you a satisfaction guarantee. Why? Because there is no way any company can guarantee their list is 100% accurate. Businesses close, merge, and even move. Key decision-makers come and go. These changes can cause your data to be outdated, but a reputable data company will compensate you for this data if it becomes an issue. Additionally, at Data Axle USA we offer data enhancement services which can help ensure any existing lists of customers you have is as accurate as it can possibly be.
When you purchase your business directory from a credible provider, you will be able to generate an extremely targeted business directory contact list based on criteria such as:
Job title
Industry
Company size
Number of employees
Annual revenue
Sales volume
Location
How to Connect with the Contacts in Your Business Directory
Ultimately, your marketing efforts will rely on building relationships with the contacts on your business directory list. The deeper your connection, the better the results. Makes sense, right? With this in mind:
Keep your contact with these people conversational
Always think about each contact as an account you already have and treat them accordingly
Don't be afraid to use available technology to move leads and prospects through the sales funnel
It's Time You Had Access to Over 15 Million Business Records
With more than 15 million verified business records, Data Axle™ USA can provide you with access to targeted business directory lists based on search selections, such as:
City
ZIP code
Square footage
Business size
Location
Sales
Profits
Credit rating
Number of employees
Customer base
Market size
How Important Is Accuracy in B2B Marketing?
Whether you are looking to buy a business directory for the first time or you already have a directory, you want to be sure that it is accurate and up-to-date. If it isn't, your marketing efforts may suffer. Data Axle USA is here to help you just as we have helped thousands of businesses send roughly 25 billion emails. How? Because we invest millions each year to collect and verify the data our customers rely on.
Scale Your Business with a Targeted Business Directory
Connect with Data Axle USA and find out how we can help you generate a targeted business directory that will maximize your ROI and increase sales.