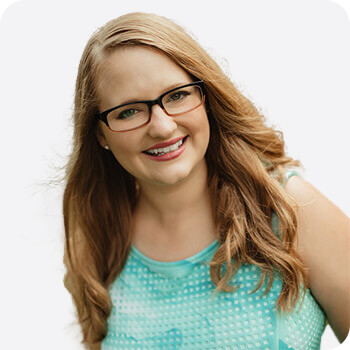 Lindsey Cluck is a multi-channel marketing specialist at Data Axle USA.
Multi-channel marketing. You've heard the words. So, what do they mean?
Defined as a way to communicate with both customers and prospects using multiple marketing channels, multi-channel marketing is essentially connecting with the same person in different ways.
So, for instance, a men's shaving cream brand that was running a multi-channel marketing campaign would advertise via television commercial, email marketing, a direct mail piece, and an online ad all within a set time period.
But be careful! Many people use the terms that describe marketing through multiple channels interchangeably. Though in reality, the three most popular are incredibly different.
Multichannel marketing: A business uses multiple channels (email, direct mail, and online ads, for instance) that have variance in message but a uniformed strategy.
Cross-channel marketing: This leans into providing a specific segment of customers a seamless interaction across multiple marketing channels.
Omni-channel marketing: A business uses multiple channels (email, direct mail, and online ads, for instance) that have a uniform message as well as a uniformed strategy.
What makes a great multi-channel marketing strategy?
It's one thing for your business to establish its brand across multiple channels. But presence alone does not a good multi-channel marketing strategy make! Rather, the successful multi-channel marketer will also look to succeed in the following areas:
Brand Awareness/Reach: Through a great multi-channel marketing campaign, one of your goals should be to increase these things. On the flip side, it's important to choose channels that your audience actually uses so that you can find success.
Engagement: Are people actually responding to your multi-channel marketing efforts? And are you replying in-kind? There is so much more to this opportunity than pushing out content for people to see. You want to ensure what you make available spurs a response of some kind and kindles engagement.
Messaging: How well is your copy resonating with your prospects? When it comes to multi-channel marketing, it's important that your words resonate.
User Experience: Is it easy for your prospects or customers to flow from one thing to the next throughout your multi-channel marketing campaign? Whether a QR code that is supposed to lead to a landing page doesn't work or a phone number is incorrect, these are all things that can decimate the results you were hoping to get.
An example of multi-channel marketing success
For eight years, this client utilized several marketing strategies but could not attain the results they needed. That's when they turned to Data Axle USA.

Challenge
The client needed to target STEM teachers and school principals for their fieldtrip package for a day of applied science activities.

Solution
We identified two solutions for data point tracking. First, we add campaign-specific landing pages. Then we add call tracking numbers. The land pages were separate from the business's primary website and captured leads generated. They implemented the messaging "Download Your Free Youth Program Guide" into their sales process, products, and marketing to get more prospects into their sales funnel. The message was used as part of a 30-day multi-channel marketing campaign including online display advertising to their landing page, email marketing, and direct mail.

The Result
The banner ads served as the backbone of their campaign, which warmed up their target audience. Email and direct mail brought in large waves of new prospects. Ultimately, the client generated interest from 474 prospects in 30 days. Of those, 434, or 92%, completed the contact form to download a free youth program guide. The other 40, or 8%, called a phone number.
Why you should try multi-channel marketing
If you're still hesitant about trying multi-channel marketing, consider that businesses who rely on this tactic experience a 24% higher conversion rate than those that don't. Additionally, it has been proven that customers wooed by multi-channel marketing also tend to spend about 3x to 4x more than single-channel customers.
When you're looking to get started with this incredible marketing channel, consider the following steps to help ensure success:

1. Choose the Perfect Audience
Before you can utilize a multi-channel marketing campaign, you want to make sure you're reaching out to the right people.
How?
Use audience segments to deliver your campaign to the group of contacts most likely to buy what you're selling. This way you're creating copy, graphics, and an overall message that appeals to the individuals as opposed to the masses which is what will help you sell more.

2. Streamline Your Message
Most people will only scan your copy. So rather than writing content in a block that will feel overwhelming to the eyes, try to create a powerful message with few words. Also, use bullets, numbers, subheads, and similar to break up your copy

3. Track and Analyze
In order to better determine what your audience responds to (and what gets a less than desired result) with multi-channel marketing, it's important to track your results.
Who is coming in? From what channel? Using what message?
In tracking these things, you can maximize your budget, lower your costs, and reach more prospects with your multi-channel marketing campaigns.
Multi-channel marketing allows you to control how customers are introduced to your products and services. It's simple—performance optimization to increase your return on investment. As long as the message is consistent and speaks to your target audience, diversifying your marketing channels is a great way to get the most out of your marketing budget.
If you'd like to learn more about Data Axle USA's multi-channel marketing, call 866.313.8192.