Here's How to Effectively Market to Farmers
Farmers are the backbone of the U.S. And marketing to farmers is important because farmers are a significant target market with highly specific needs—not to mention purchasing power. By understanding and addressing the unique challenges and demands of farmers, your business can effectively communicate the value of your products or services. In turn, this will help you to develop lasting, profitable relationships. Effective marketing to farmers requires a deep understanding of the industry including the latest trends, technologies, and market forces that are shaping their livelihoods. By tailoring your marketing messages and strategies to the unique needs of farmers, your business can build brand recognition, generate leads, and increase sales among this important customer segment.
Marketing to farmers begins with three simple steps to help you get to the right contacts:
Ready to build a custom business list?
We're standing by! A Data Axle USA representative will help you create the exact contact list you want, give you the list count, determine the contact fields you need, and provide you with a no-obligation quote.
Farmers Quick Facts
There are thousands of farmers in our database. Start marketing to farmers bearing these statistics in mind:
According to the Farm Bureau, about 11% of farmers in the U.S. are serving or have served in the military.

Business Insider states that farmers and ranchers make up just 1.3% of the labor force.

About 8% of U.S. farms market foods locally through direct-to-consumer or intermediated sales according to the Farm Bureau.
According to Statista, The United States has over 3 million hectares of organic agricultural lands of 2020.

The U.S. Department of Agriculture states that extreme weather is the cause of 90% of the crop losses in the U.S.

Career Addict shares that over 50,000 jobs in agriculture are available per year in the U.S., but there aren't enough qualified graduates to fill the spots.
Total U.S. corn yield (tons per acre) has increased more than 360% since 1950 according to the Farm Bureau.

The number of farms has been dropping steadily since 2007 when there were about 2M farms in the U.S. according to Statista.

According to the Farm Bureau, women make up 36% of the total number of U.S. farm operators; 56% of all farms have at least one female decision-maker.
How to Market Your Business to Farmers
If you're wondering how to market to farmers, it begins with defining your audience. Then you want to think about the best ways to reach them. Think about common mediums they might use to read or hear your message. Click on the links to learn more about the most popular marketing channels to deliver your message: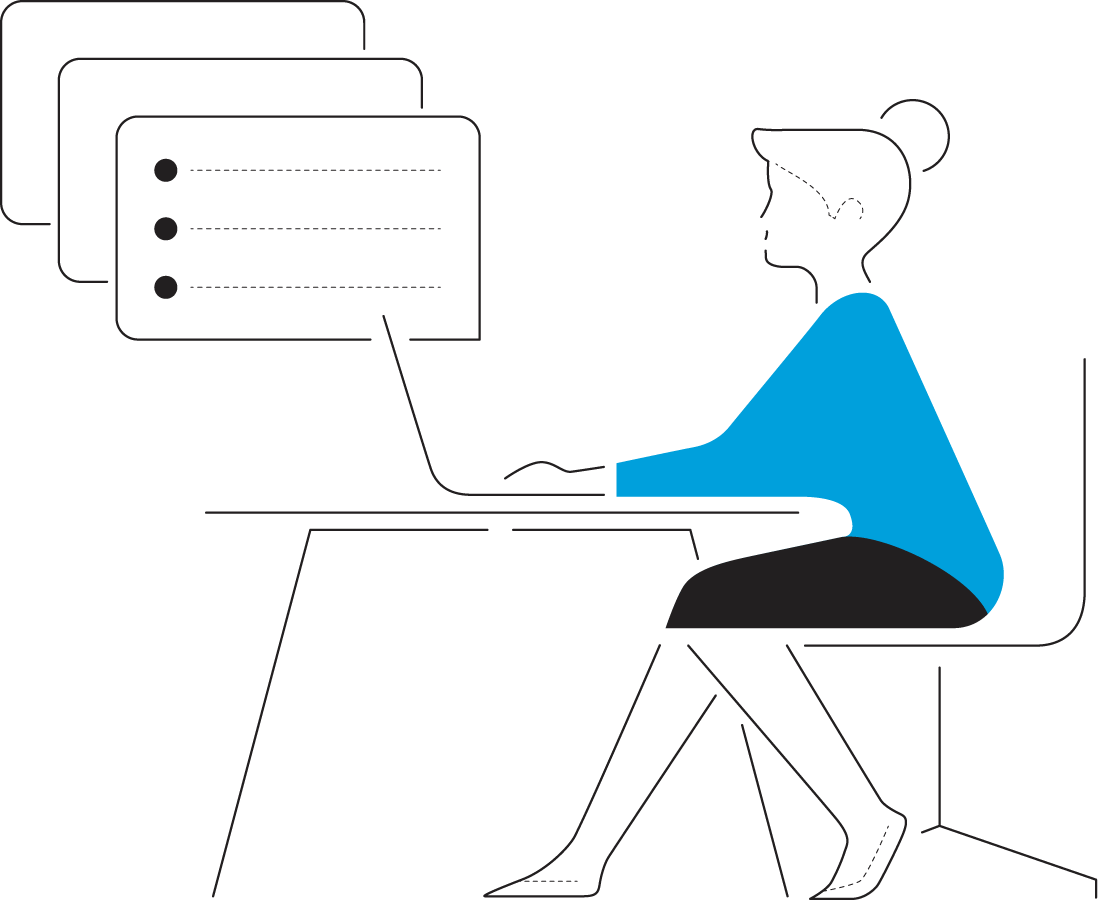 Connect with Us!
Complete the form and a marketing expert will be in touch to help you build the perfect list of prospects.
Get in Touch
Fill out the form and we'll connect with you shortly to help you build your list and answer any questions you have.
Our Farmers Lists Are Best for:
Agricultural product and equipment companies

Insurance

Financing

Consultants

Repair services
Most Popular Segment Selections Include:
Location

Job Title

Geography (ZIP Code, city, county, state, and more)

Years in business

Credit rating

Sales volume