how to market to dentists
Here's How to Effectively Market To Dentists
The dental industry is booming and continues to show promising growth. If you're wondering how to connect and how to sell to dentists, turn to Data Axle™ USA. We have a database of thousands of dentists with all the contact information you need for marketing to a dentist office. Our experts can help you build a reliable dentist list so you can start marketing to dentists right away.
Marketing to dentists begins with three simple steps to help you get to the right contacts:

Top Metros

State

County

Radius Around an Address

Area Code

ZIP Code

Carrier Route

Neighborhood

Is there a specific dentist you're looking for?
Number of Employees

Oral Surgeons

Sales Volume

Related Industries

Square Footage

Denturists

Credit Rating

Endodontics

Years in business

Who is the best contact person to talk to about your product or services?
Human Resources

Administrator

Marketing Executive

Owner

Office Manager

IT

Finance

Business Development

Regional Manager
Ready to build a custom business list?
We're standing by! A Data Axle USA representative will help you create the exact contact list you want, give you the list count, determine the contact fields you need, and provide you with a no-obligation quote.
Dentist Industry Quick Facts
There are thousands of dentists in our database. Get started advertising to dentists bearing these statistics in mind:
In February 2021, the ADA estimated that the patient volume was at 81% of pre-COVID levels on average, showing recovery was underway.

60% of the surveyed audience felt that it is important that doctors responded to their online reviews according to Aegis Dental Network.

According to Science Direct, researchers found that dental anxiety begins from childhood, leading to 75-80% of people carrying it through most of their lives.
According to a survey by NCBI, 94-99% of respondents reported that they were very satisfied with telehealth attributes.

Around 57% of patients expect dentists to send appointments, provide reminders, and follow-up care through automated text, voice or email according to Intrado.

72% of dentists consider generating referrals to be the most effective way to bring in more patients according to Aegis Dental Network.
It was discovered that 71% of patients checked online reviews to help them decide which practice to choose according to Software Advice.

It was found that nearly 46% of adults who were 30 years or older showed signs of gum disease according to NCBI.

According to Aegis Dental Network, 77% of dentists use their website as a marketing channel, 68% use social media, 48% send out emails, 34% do print ads, 21% advertise online, and 18% send out direct mails.
How to Begin Marketing to Dentists
If you're wondering how to start marketing to a dentist office, it begins with defining your audience. Then you want to think about the best ways to reach them. Think about common mediums they might use to read or hear your message. Click on the links to learn more about the most popular marketing channels to deliver your message: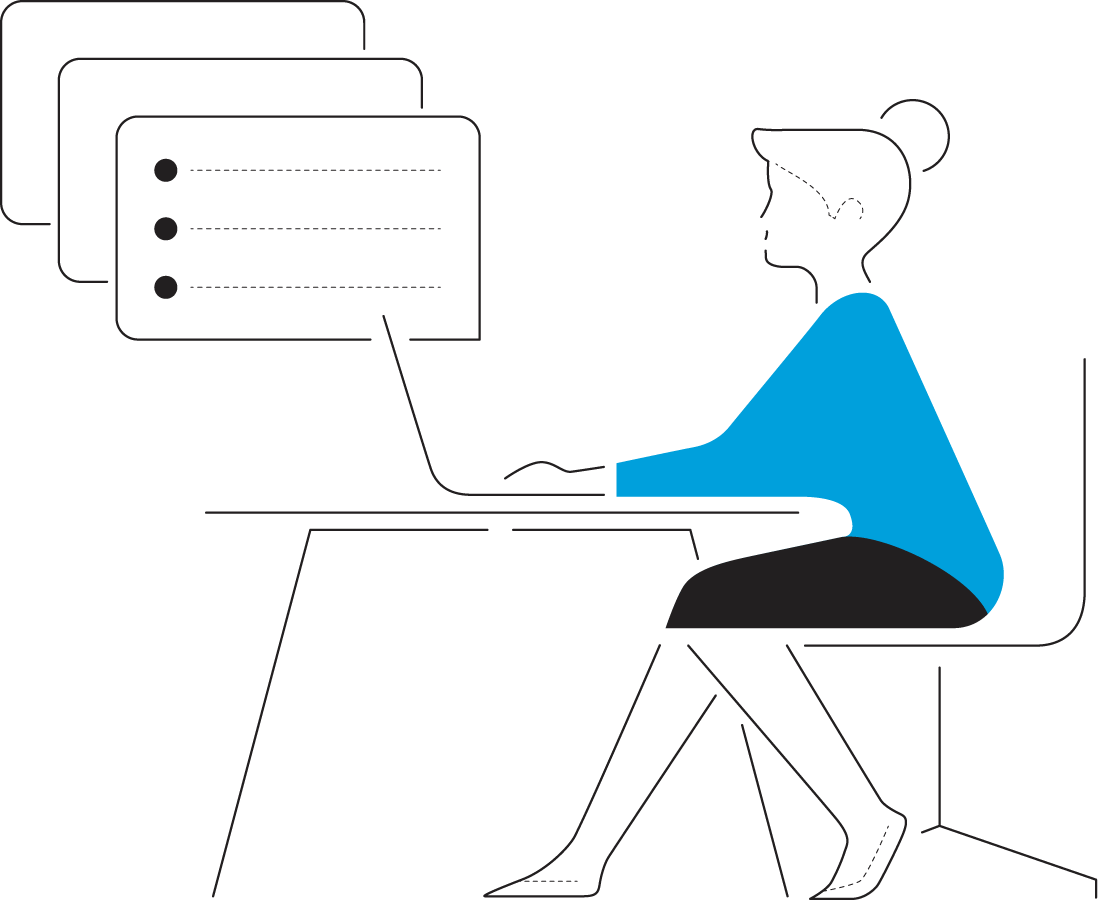 Connect with Us!
Complete the form and a marketing expert will be in touch to help you build the perfect list of prospects.
Get in Touch
Fill out the form and we'll connect with you shortly to help you build your list and answer any questions you have.
Our Dentist Lists Are Best for:
Dental suppliers

Office supplies

Insurance providers
Most Popular Segment Selections Include:
Location

Job Title

Geography (ZIP Code, city, county, state, and more)

Square footage

Number of Employees

Years in Business