DENTISTS MAILING LISTS & SALES LEADS
Grow Your Dental Practice Using a Dentist Mailing List
There are thousands of dentists practicing in the United States and the industry continues to show promising growth. Data Axle™ USA can help you build a reliable dentist list based on our database of 316,000 dentists and connect you with dental professionals that you can sell your products and services to in a dental direct mail marketing campaign.
To learn more or get started, call our marketing experts at 800.835.5856.
Ready to build a custom dentist list?
We can help! A Data Axle USA representative will help you create the exact contact list you want, give you the list count, determine the contact fields you need, and provide you with a no-obligation quote.
Let's Get Started!
Building your list is as easy as 1, 2, 3!
Make your desired selections.
Review your count.
Place your order.
Your list will be delivered in minutes.
Get Started!
The Right Dentist List Makes a Difference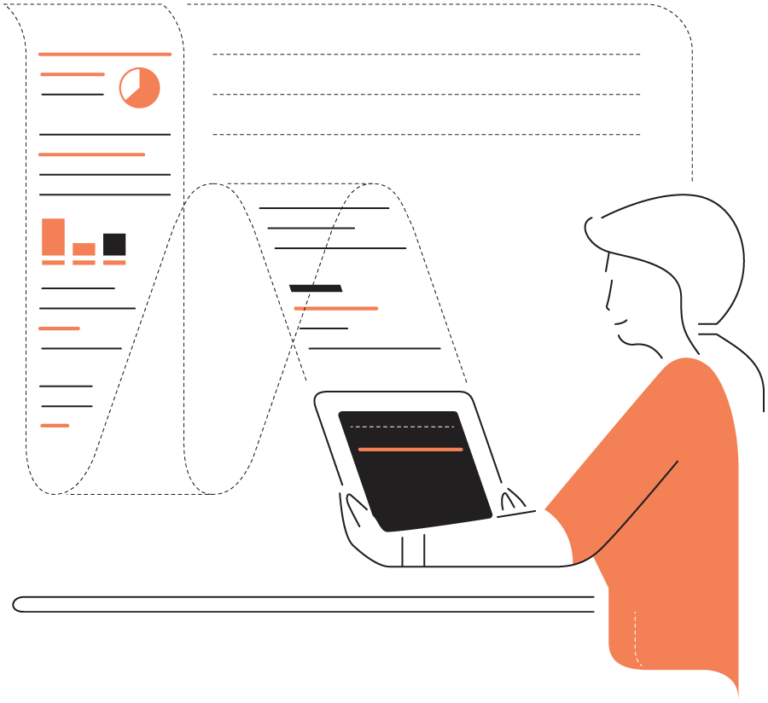 You need reliable information about dentists and dental practices in order to grow your business. Whether you want to search by dental specialty, state of license, dental school attended, or office size, build the ideal dentist mailing list for your business. Target your audience even further when you search by:
Number of employees

Years in business

Business volume

Revenue

Corporation vs. family-owned dental practice
City

State

Geocode

Counties

Custom mapping
Work with Data Axle USA and experience these benefits
Connect Your Way
Make contact with the professionals on your dentist list however you choose. Lists can include contact information like phone number and email address in addition to mailing address.
Reach Decision Makers
Don't waste your time speaking with front desk assistants or other office personnel. Connect with the decision maker using a highly targeted dental mailing list designed to meet your needs.
Integrate Data Across Campaigns
Merge data from another dentist mailing list that you have on file and ensure that your files are consistent, reliable, and devoid of any duplicated information.
Make the Most of Your Resources
Our dentist list makes it easy for you to discover new contacts, ensuring you're able to focus on other tasks such as making contact through a dental direct mail marketing campaign.
Compilation and Verification of Your Dentist List
At Data Axle USA, we pride ourselves on providing you with the most accurate and up-to-date information available. That is why we invest millions every year and dedicate over 300 full-time researchers to ensure our business and consumer records are kept up to date. We gather data for our business lists from a variety of sources including:
Public dental directories

New business filings

Daily utility connections

Press releases
Corporate websites

Annual reports

User-generated feedback
Dentist List Users
Various industries rely on dentist lists to grow their business, including:
Dental supplies

Dental labs

Office supplies

Hardware and software
Accounting services

Insurance providers

Collection agencies
Create Successful Marketing Campaigns with Your Dentist Lists
According to Cloud Dentistry, an average sized dental practice needs about 1300 to 1500 active patients per year to remain competitive. If you have dentist lists but are unsure how to use them to successfully market to existing or prospective clients, Data Axle USA can help you.
Connect with your dentist lists using a variety of marketing services. By combining a direct mail campaign with an online ad for example, you have a better chance of reaching more people on your dentist lists than you would have using only one or the other. Plus, most people need to be advertised to in multiple ways at different times before they will take action.
Direct Mail Marketing
Reach out to your dentist lists when you send a direct mail piece such as a postcard, letter, or brochure. Share success stories or offer special pricing.
Email Marketing
Connect with your dentist lists in a new way. Reach out with an email marketing campaign and increase the likelihood prospects receive your message.
Contact Lists
Add even more contacts to your dentist lists, then reach out to them directly and start promoting your services or products. 
Phone Lists
Round out your current list of dentist prospects with even more phone numbers, including cell phone number lists.
Pay Per Click Advertising
Utilize keywords that are relevant to what you want to offer to your dentist lists. If you don't know how, Data Axle USA can help you get started.
Social Media Advertising
This digital medium is another outstanding option for creating new connections with those prospects on your dentist lists.
Experience Data Axle's Innovative Approach

Satisfaction Guarantee
No list is perfect and at Data Axle USA we recognize this, but we also want to make it right. So, if you receive bad data from us, contact us and receive a refund for the portion of your list that was undeliverable, out-of-date or disconnected.

Seamless Process
We make it easy to register for your free account—no credit card required. Once you fill in your contact details, you'll have access to the platform right away so you can start building your ideal list of customers.

Turnkey Solutions
Do you have sales and marketing needs that go beyond building a dentist list? Rely on the expertise of our in-house creative team for your next dental direct mail marketing campaign, email campaign, or online display advertising needs.

Outstanding Service
A company is only as good as its people and at Data Axle USA, you'll be partnered with an experienced team member who is ready to show you the ropes, answer your questions, and help you build the perfect direct mail mailing list.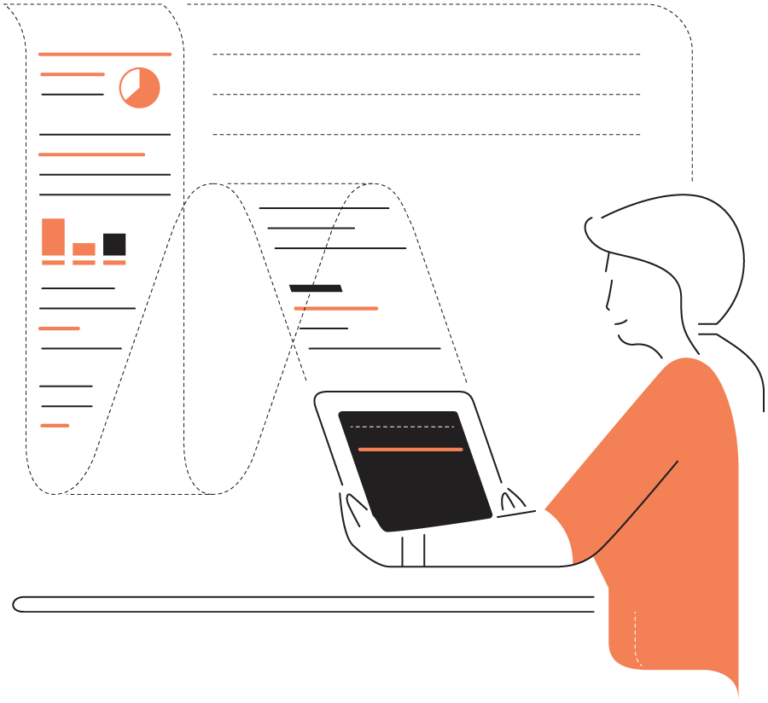 Similar business specialty lists we offer:
Start Creating Your Dentist List of Contacts Today
It's fast and easy to create a dentist mailing list with help from the experts at Data Axle USA. Get started today.
Move Toward Your Goals
When you want to hit specific sales and marketing goals, but you need a list of contacts to do it, speak with a trusted partner at Data Axle USA.
Build your list now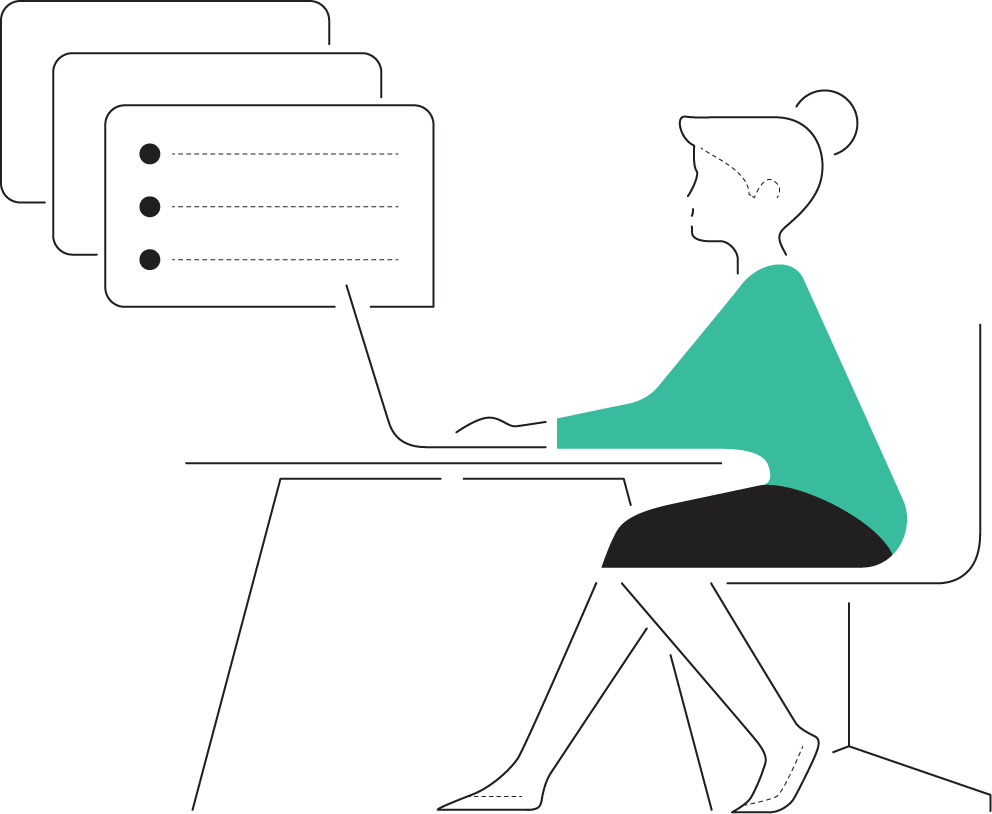 "It has been great working with…Data Axle USA. The data that they provide is excellent. I would recommend them to anyone searching for a reputable source of data."
-lilliemccallie, ResellerRatings

"Our company loved the great service and outcome of our National Campaign with the assistance of Data Axle USA's Team. We have received tremendous open rates and click-throughs!"
-TAnderson, ResellerRatings

"Definitely will be back! I didn't even know lead companies actually took the time to help you put together a customized package!"
-beccafriedman, ResellerRatings

"I have been working with DataAxleUSA for over 6 years now. My sales rep is always very responsive to the request, asks the right questions and helps to maximize the list potential to hit our marketing goal."
-JDOC-42801, ResellerRatings