Our Auto Repair Data at a Glance
| | |
| --- | --- |
| State | Leads |
| Alabama | 4,794 |
| Alaska | 618 |
| Arizona | 5,062 |
| Arkansas | 3,032 |
| California | 34,346 |
| Colorado | 5,053 |
| Connecticut | 3,116 |
| Delaware | 745 |
| District Of Columbia | 140 |
| Florida | 17,418 |
| Georgia | 9,447 |
| Hawaii | 847 |
| Idaho | 1,608 |
| Illinois | 10,900 |
| Indiana | 6,026 |
| Iowa | 3,816 |
| Kansas | 3,010 |
| | |
| --- | --- |
| State | Leads |
| Kentucky | 4,048 |
| Louisiana | 4,119 |
| Maine | 1,695 |
| Maryland | 4,563 |
| Massachusetts | 6,271 |
| Michigan | 9,539 |
| Minnesota | 5,211 |
| Mississippi | 2,803 |
| Missouri | 6,178 |
| Montana | 1,385 |
| Nebraska | 2,264 |
| Nevada | 2,259 |
| New Hampshire | 1,897 |
| New Jersey | 7,474 |
| New Mexico | 1,797 |
| New York | 14,563 |
| North Carolina | 9,192 |
| | |
| --- | --- |
| State | Leads |
| North Dakota | 968 |
| Ohio | 10,421 |
| Oklahoma | 3,632 |
| Oregon | 3,677 |
| Pennsylvania | 13,800 |
| Rhode Island | 960 |
| South Carolina | 4,520 |
| South Dakota | 1,067 |
| Tennessee | 6,240 |
| Texas | 22,751 |
| Utah | 2,358 |
| Vermont | 914 |
| Virginia | 6,918 |
| Washington | 5,498 |
| West Virginia | 1,643 |
| Wisconsin | 5,575 |
| Wyoming | 700 |
Auto Repair Businesses by Top 100 Metros
| | |
| --- | --- |
| Metro Area | Counts |
| AKRON, OH | 675 |
| ALBANY-TRY, NY | 766 |
| ALBUQUERQUE, NM | 775 |
| ALLEN-BTH-EST,PA | 807 |
| ATL-SS-RSWL, GA | 5,097 |
| AUGUSTA, GA-SC | 508 |
| AUSTIN, TX | 1,289 |
| BAKERSFIELD, CA | 756 |
| BALTIMR-TWSN, MD | 2,183 |
| BATON ROUGE, LA | 698 |
| BIRMINGHAM, AL | 1,134 |
| BOISE-NAMPA, ID | 549 |
| BOSTON, MA | 4,305 |
| BRIDGEPORT, CT | 765 |
| BUFFALO-NGRA, NY | 1,045 |
| CAPE CORAL, FL | 592 |
| CHARLESTON, SC | 514 |
| CHARLOTTE, NC-SC | 2,225 |
| CHATTANOOGA, TN | 547 |
| CHICAGO-NPVL, IL | 7,385 |
| CINCINNATI, OH | 1,732 |
| CLEVELAND, OH | 1,763 |
| COLORADO SPG, CO | 670 |
| COLUMBIA, SC | 693 |
| COLUMBUS, OH | 1,549 |
| DALLAS F WTH, TX | 5,639 |
| DAYTON, OH | 733 |
| DELTONA, FL | 557 |
| DENVER-AURORA,CO | 2,351 |
| DES MOINES, IA | 534 |
| DETROIT-WRN, MI | 3,964 |
| EL PASO, TX | 630 |
| FRESNO, CA | 964 |
| GRAND RAPIDS, MI | 963 |
| GREENSBORO, NC | 681 |
| GREENVILLE, SC | 891 |
| HARRISBURG, PA | 535 |
| HARTFORD, CT | 1,045 |
| HOUSTON, TX | 5,741 |
| INDIANAPOLIS, IN | 1,548 |
| JACKSON, MS | 559 |
| JACKSONVILLE, FL | 1,252 |
| KANSAS CY, MO-KS | 1,719 |
| KNOXVILLE, TN | 810 |
| LA-LONG BCH, CA | 12,060 |
| LANCASTER, PA | 591 |
| LAS VEGAS, NV | 1,536 |
| LITTLE ROCK, AR | 667 |
| LOUISVLE, KY-IN | 1,002 |
| MANCHESTER, NH | 527 |
| | |
| --- | --- |
| Metro Area | Counts |
| MC ALLEN, TX | 517 |
| MEMPHS, TN-MS-AR | 1,076 |
| MIAMI-FT LDR, FL | 5,453 |
| MILWAUKEE, WI | 1,177 |
| MINN-BLMT, MN-WI | 2,541 |
| MODESTO, CA | 522 |
| NASHVILLE, TN | 1,609 |
| NEW HAVEN, CT | 771 |
| NEW ORLEANS, LA | 1,034 |
| NORTH PORT, FL | 634 |
| NW YRK, NY-NJ-PA | 13,946 |
| OKLAHOMA CTY, OK | 1,168 |
| OMAHA, NE-IA | 807 |
| ORLANDO, FL | 1,944 |
| OXNARD, CA | 754 |
| PHL, PA-NJ-DE-MD | 5,226 |
| PHOENIX-MESA, AZ | 3,207 |
| PITTSBURGH, PA | 2,564 |
| PORTLAND, ME | 576 |
| PORTLAND, OR-WA | 1,946 |
| PRV-N BFD, RI-MA | 1,578 |
| RALEIGH-CARY, NC | 926 |
| RICHMOND, VA | 1,112 |
| RIVERSIDE, CA | 3,998 |
| ROCHESTER, NY | 1,029 |
| SACRAMENTO, CA | 2,056 |
| SALT LK CTY, UT | 932 |
| SAN ANTONIO, TX | 1,804 |
| SAN DIEGO, CA | 2,641 |
| SAN JOSE, CA | 1,509 |
| SANTA ROSA, CA | 514 |
| SCRANTON, PA | 738 |
| SEATTLE, WA | 2,586 |
| SN FRANCISCO, CA | 3,545 |
| SPOKANE, WA | 539 |
| SPRINGFIELD, MA | 583 |
| ST. LOUIS, MO-IL | 2,427 |
| STOCKTON, CA | 675 |
| SYRACUSE, NY | 592 |
| TAMPA, FL | 2,421 |
| TOLEDO, OH | 577 |
| TUCSON, AZ | 772 |
| TULSA, OK | 845 |
| URBN HONOLULU,HI | 530 |
| VIRGN BCH, VA-NC | 1,327 |
| WICHITA, KS | 586 |
| WINSTON-SLM, NC | 611 |
| WORCESTER, MA-CT | 983 |
| WSH, DC-VA-MD-WV | 3,634 |
| YOUNGSTWN, OH-PA | 564 |
Auto Repair Businesses by Business Type
Auto Repair Businesses by Employee Size
| | |
| --- | --- |
| Type | Count |
| Automobile Repairing & Service | 123,894 |
| Automobile Body-Repairing & Painting | 41,428 |
| Automobile Parts & Supplies-Retail-New | 38,445 |
| Tire-Dealers-Retail | 25,571 |
| Truck-Repairing & Service | 8,292 |
| | |
| --- | --- |
| Employee Size | Count |
| 1-4 | 186,237 |
| 5-9 | 58,740 |
| 10-19 | 29,339 |
| 20-49 | 8,864 |
| 50-99 | 1,856 |
| 100-249 | 1,127 |
| 250-499 | 336 |
| 500-999 | 167 |
| 1,000-4,999 | 93 |
| 5,000-9,999 | 19 |
| 10,000+ | 22 |
| Unknown | 78 |
Auto Repair Businesses by Contact Title
| | |
| --- | --- |
| Contact Title Description | Count |
| OWNER | 144,466 |
| Unknown | 66,300 |
| MANAGER | 26,079 |
| SITE MANAGER | 24,868 |
| PRESIDENT | 12,187 |
| CHIEF EXECUTIVE OFFICER | 3,783 |
| OTHER | 2,590 |
| PARTNER | 1,300 |
| VICE PRESIDENT | 1,224 |
| GENERAL MANAGER | 1,105 |
| DIRECTOR | 965 |
| REGIONAL MANAGER | 382 |
| PRINCIPAL | 313 |
| SALES | 195 |
| MANUFACTURING EXECUTIVE | 153 |
| SALES EXECUTIVE | 129 |
| ADMINISTRATOR | 107 |
| MARKETING | 95 |
| EXECUTIVE DIRECTOR | 84 |
| OFFICE MANAGER | 84 |
| BOARD MEMBER | 56 |
| SENIOR VICE PRESIDENT | 52 |
| OPERATIONS | 51 |
| EXECUTIVE VICE PRESIDENT | 48 |
| HUMAN RESOURCES EXECUTIVE | 43 |
| | |
| --- | --- |
| Contact Title Description | Count |
| TREASURER | 31 |
| FINANCE EXECUTIVE | 26 |
| INFORMATION TECHNOLOGY | 25 |
| CHIEF FINANCIAL OFFICER | 21 |
| CHIEF OPERATING OFFICER | 19 |
| MARKETING EXECUTIVE | 16 |
| ENGINEERING/TECHNICAL | 14 |
| CONTROLLER | 14 |
| EXECUTIVE OFFICER | 11 |
| CHAIRMAN | 6 |
| RELIGIOUS LEADER | 5 |
| OPERATIONS EXECUTIVE | 5 |
| CHIEF MARKETING OFFICER | 4 |
| CHIEF ADMINISTRATIVE OFFICER | 3 |
| EXECUTIVE | 3 |
| PUBLISHER/EDITOR | 3 |
| CIO/CTO | 3 |
| IT EXECUTIVE | 3 |
| FINANCE | 2 |
| ADMINISTRATION EXECUTIVE | 2 |
| FACILITIES | 1 |
| LEGAL | 1 |
| HUMAN RESOURCES | 1 |
| PURCHASING EXECUTIVE | 1 |
| HUMAN RESOURCES | 1 |
Auto Repair Businesses by Sales Volume
| | |
| --- | --- |
| Sales Volume | Count |
| Less Than $500,000 | 159,886 |
| $500,000 - 1 Million | 56,751 |
| $1 - 2.5 Million | 49,023 |
| $2.5 - 5 Million | 12,611 |
| $5 - 10 Million | 4,184 |
| | |
| --- | --- |
| Sales Volume | Count |
| $10 - 20 Million | 1,571 |
| $20 - 50 Million | 930 |
| $50 - 100 Million | 336 |
| $100 - 500 Million | 251 |
| $500 Million - $1 Billion | 15 |
| Over $1 Billion | 37 |
| Unknown | 1,283 |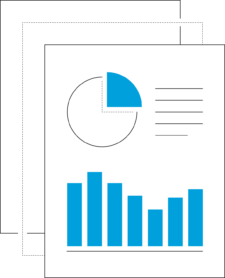 FREE Customized Market
Research Report
Call 800.835.5856 or complete the form to get your report. We'll help you view how many targeted auto repair businesses are in your reach.
Get My FREE Custom Market Research Report
Fill out the form to reach a marketing expert to discuss marketing and selling to auto repair businesses and get your free custom report.