HOW TO MARKET TO General Contractors
Here's How to Effectively Market to General Contractors
When you're a business owner it's important to market your company to as many potential customers as possible. One group of customers that you may not have considered are general contractors. However, marketing to general contractors can be a great way to increase your customer base and grow your company. In addition to tools and materials, general contractors may seek out fleet vehicles, payroll services, and even insurance. No matter what you want to sell, marketing to general contractors is easiest when you demonstrate how you can help them grow their businesses.
Marketing to general contractors begins with three simple steps to help you get to the right contacts:
Ready to build a custom business list?
We're standing by! A Data Axle USA representative will help you create the exact contact list you want, give you the list count, determine the contact fields you need, and provide you with a no-obligation quote.
General Contractor Quick Facts
We offer many general contractor contacts in our database. Start marketing to general contractors bearing these statistics in mind:
According to Zippia, only 11% of building contractors are women while 89% are men.

Construction is one of the biggest customers for the industries of manufacturing and mining according to the AGC.

California, Florida, and New York are the states with the most construction businesses in the U.S. according to IBIS World.
According to Zippia, the most common ethnicity of building contractors is White (68.0%), followed by Hispanic or Latino (19.6%), Black or African American (5.9%) and Unknown (3.9%).

Every single year, the construction industry generates about $1.3 trillion worth of structures according to the AGC.

About 13% of construction firms are owned by women according to the NSSI.
IBIS World states that the highest costs for business in the construction industry in the United States as a percentage of their revenue includes wages (21.7%), purchases (52.1%), followed by rent and utilities (1.6%)

The BLS states that between 2020 and 2030, construction and extraction occupations are expected to gain over 400,000 new jobs in the U.S.

About 1 in 5 deaths among workers are in the construction industry according to OSHA.
How to Market Your Business to General Contactors
If you're wondering how to market to general contractors, it begins with defining your audience. Then you want to think about the best ways to reach them. Think about common mediums they might use to read or hear your message. Click on the links to learn more about the most popular marketing channels to deliver your message: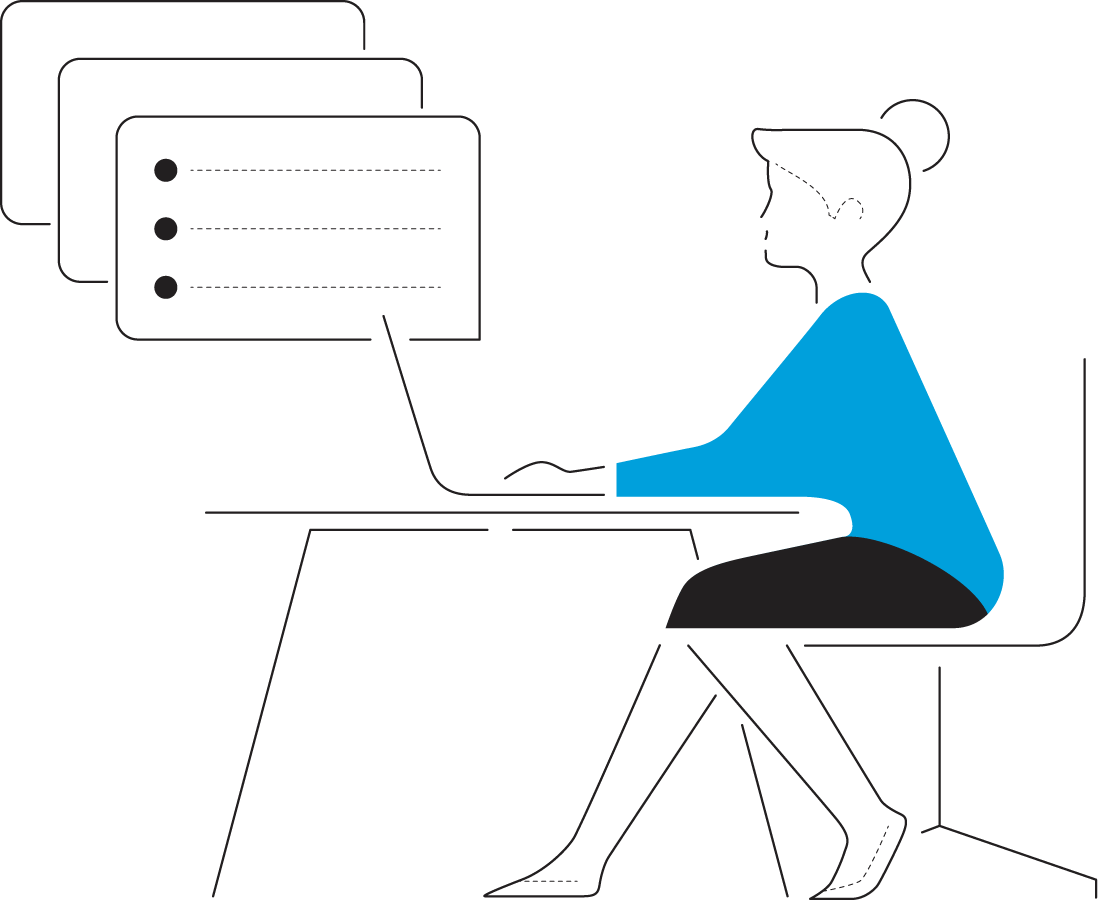 Connect with Us!
Complete the form and a marketing expert will be in touch to help you build the perfect list of prospects.
Get in Touch
Fill out the form and we'll connect with you shortly to help you build your list and answer any questions you have.
Our General Contractors Lists Are Best for:
Financing

SaaS

Insurance providers

Marketing firms
Most Popular Segment Selections Include:
Location

Job Title

Geography (ZIP Code, city, county, state, and more)

Fleet size

Number of Employees

Years in Business