HOW TO MARKET TO REAL ESTATE COMPANIES
Here's How to Effectively Market to Market to Real Estate Companies
Make the most of your time so you can begin advertising to real estate companies faster with help from Data Axle™ USA. Our real estate mailing lists are designed to provide you with the business contacts you need to properly begin marketing to real estate companies. With our extensive database that's full of real estate contacts, we can help you target developers, agents, buyers and brokers, lenders or even management firms.
Marketing to real estate companies begins with three simple steps to help you get to the right contacts:

Top Metros

State

County

Radius Around an Address

Area Code

ZIP Code

Carrier Route

Neighborhood

Types of Real Estate Companies
Is there a specific type of real estate company you're looking for?
Number of Employees

Sales Volume

Related Industries

Square Footage

Business Expenses

Credit Rating

Postal Selects

Years in business

Franchises

Who is the best contact person to talk to about your product or services?
Owner

Human Resources

Administrator

Chief Operating Officer

Human Resources

IT

Finance

Chief Marketing Officer

Administration Executive
Ready to build a custom business list?
We're standing by! A Data Axle USA representative will help you create the exact contact list you want, give you the list count, determine the contact fields you need, and provide you with a no-obligation quote.
Real Estate Company Quick Facts
There are millions of real estate leads in our database. If you're wondering how to start advertising to real estate companies, keep these statistics in mind:
93% of realtors prefer communicating by email or phone than any other method according to Finances Online.

New home sales in the U.S. averaged 650.17 thousand units from 1963 to 2019 according to Trading Economics.

According to the National Association of Realtors, properties of 10,000 square feet or less make up 72% of all commercial buildings.
FitSmallBusiness states that the average price of newly listed homes climbed 13.5% from March 2020 to March 2022.

According to The Close, 8% of realtors have had their license for a year or less.

Nearly 80% of senior citizens owned homes going into 2022 according to FitSmallBusiness.
According to Finances Online, 48% of realtors believe that keeping up with technology is one of their biggest challenges.

69% of commercial real estate buyers use debt financing according to Finances Online.

24% of homebuyers are Gen X—the largest proportion of homebuyers in the U.S. according to FitSmallBusiness.
How to Market Your Business to Real Estate Companies
If you're wondering how to sell to real estate companies, it begins with defining your audience. Then you want to think about the best ways to reach them. Think about common mediums they might use to read or hear your message. Click on the links to learn more about the most popular marketing channels to deliver your message: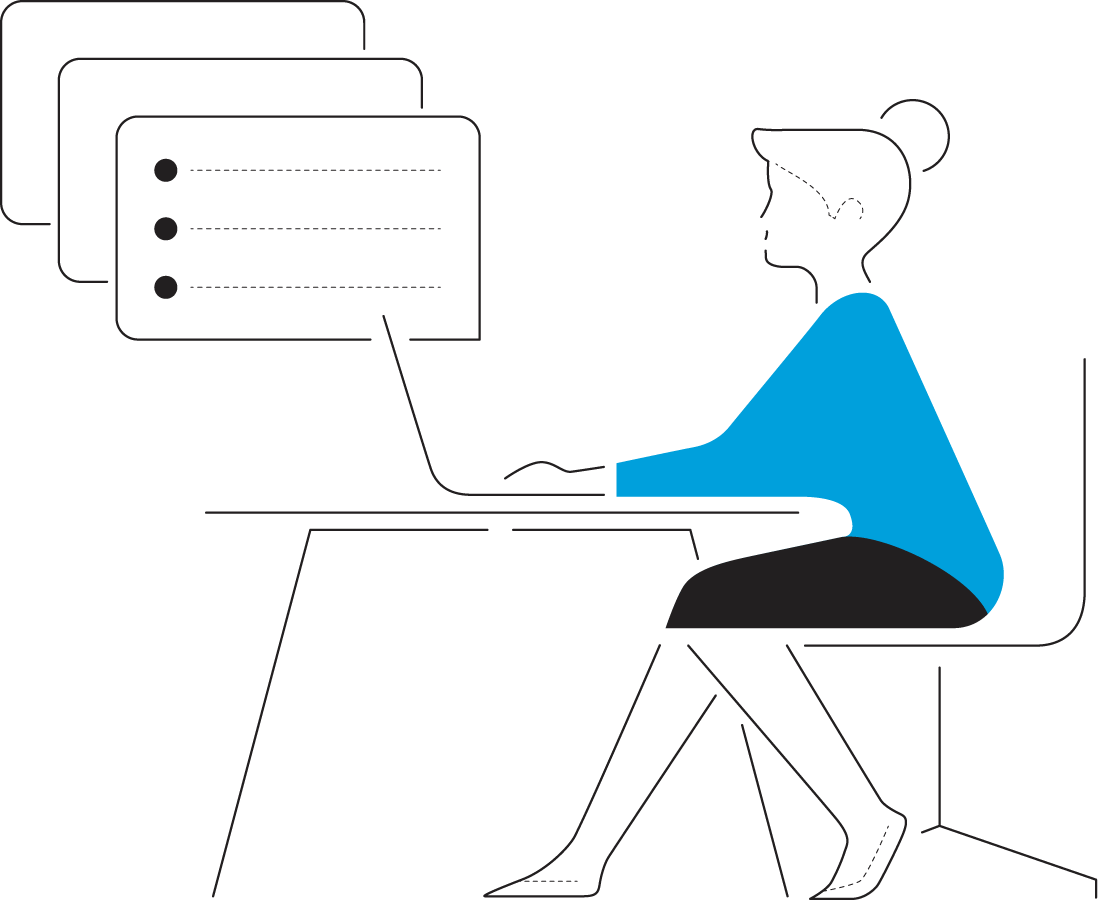 Connect with Us!
Complete the form and a marketing expert will be in touch to help you build the perfect list of prospects.
Get in Touch
Fill out the form and we'll connect with you shortly to help you build your list and answer any questions you have.
Our Real Estate Companies Lists Are Best for:
Insurance companies

Real estate agents

Real estate management

Auctioneers
Most Popular Segment Selections Include:
Non-Franchise

Job Title

Geography (ZIP Code, city, county, state, and more)

Annual Sales

Number of Employees

Years in Business