HOW TO MARKET TO MANUFACTURERS
Here's How to Effectively Market to Manufacturers
When you want to start marketing to manufacturers, turn to Data Axle™ USA for help. Make connections with manufacturers and help them access a wide variety of products to maintain the well-being of their employees and operations. Advertising to manufacturers is simple with help from our manufacturer lists that are available for download. Make your business recognizable to key people within the manufacturing industry now.
Marketing to manufacturers begins with three simple steps to help you get to the right contacts:

Top Metros

State

County

Radius Around an Address

Area Code

ZIP Code

Carrier Route

Neighborhood

Types of Manufacturing Companies
Is there a specific type of manufacturing company you're looking for?
Number of Employees

Sales Volume

Related Industries

Square Footage

Business Expenses

Credit Rating

Postal Selects

Years in business

Franchises

Who is the best contact person to talk to about your product or services?
Controller

Human Resources

Administrator

Marketing Executive

Engineering/Technical

IT

Finance

Business Development

Site Manager
Ready to build a custom business list?
We're standing by! A Data Axle USA representative will help you create the exact contact list you want, give you the list count, determine the contact fields you need, and provide you with a no-obligation quote.
Manufacturing Industry Quick Facts
There are millions of manufacturer leads in our database. If you're wondering how to start advertising to manufacturers, keep these statistics in mind:
According to NAM, manufacturing contributed $2.7 trillion at the annual rate to the economy in 2022.

Output per hour for all workers in the manufacturing sector has increased by more than 2.25 times since 1987 according to Tupple.

Every $1 spent in manufacturing offers an impact of $2.68 to the economy according to NAM.
4.6 million manufacturing jobs will likely be needed by 2028 according to Deloitte.

Around 74% of manufacturing firms have less than 20 employees according to NAM.

Manufactured goods exports have grown substantially to our largest trading partners since 1990 according to the U.S. Commerce Department.
Manufacturers in the United States perform 64 percent of all private-sector R&D in the nation according to the Bureau of Economic Analysis.

There are 12.82 million manufacturing workers in the United States according to the Bureau of Labor Statistics.

Manufacturers pay $19,564 per employee on average to comply with federal regulations according to Xtuple.
How to Market Your Business to Manufacturers
If you're wondering how to sell to manufacturers, it begins with defining your audience. Then you want to think about the best ways to reach them. Think about common mediums they might use to read or hear your message. Click on the links to learn more about the most popular marketing channels to deliver your message: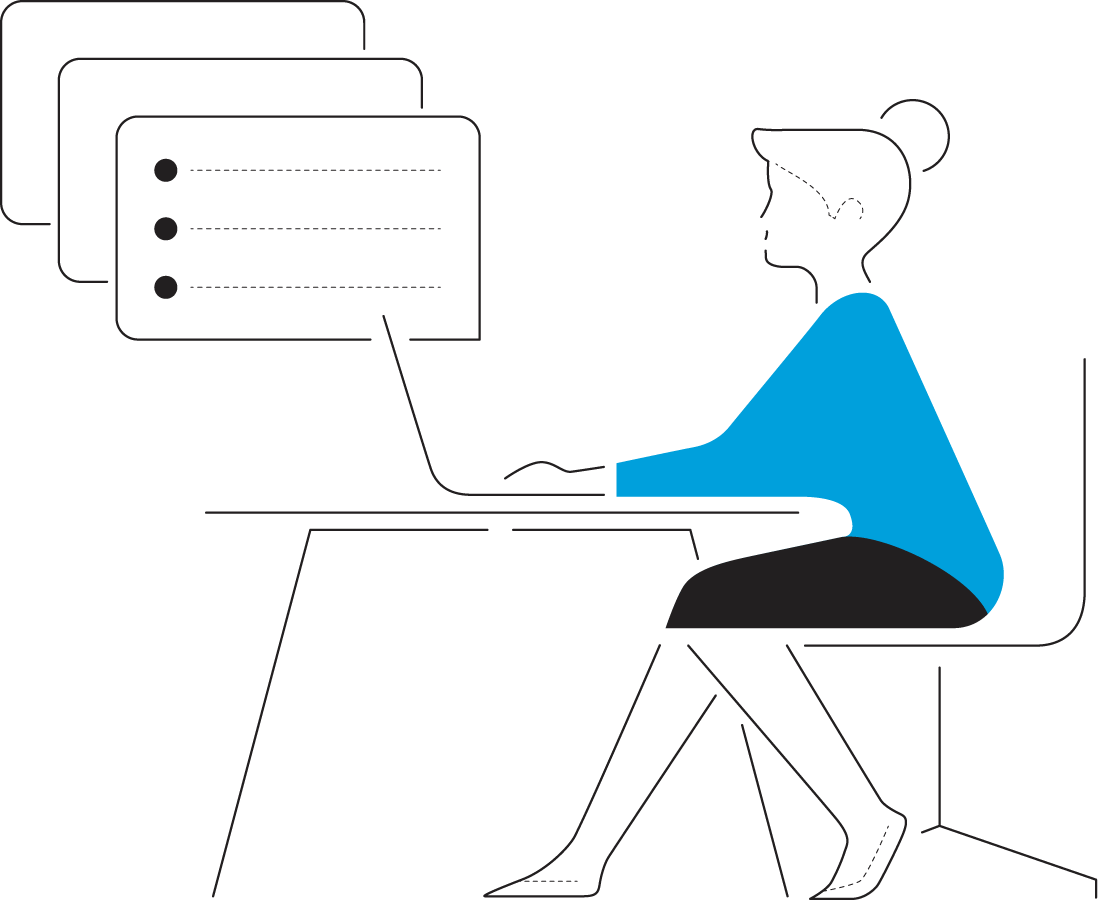 Connect with Us!
Complete the form and a marketing expert will be in touch to help you build the perfect list of prospects.
Get in Touch
Fill out the form and we'll connect with you shortly to help you build your list and answer any questions you have.
Our Manufacturing Companies Lists Are Best for:
Freight & Shipping Companies

Shipping & Packing Supply Companies

Wholesalers & Distributors

Machinery & Tools

Material Handling Equipment Seller

Vending Suppliers
Most Popular Segment Selections Include:
Non-Franchise

Job Title

Geography (ZIP Code, city, county, state, and more)

Annual Sales

Number of Employees

Years in Business