HOW TO MARKET TO HVAC COMPANIES
Here's How to Effectively Market to HVAC Companies
You want to start marketing to HVAC businesses. The trouble is, you have no idea how to sell to HVAC businesses or how to make those initial connections. As a jumping off point, it's important that you understand the needs of your target audience. What type of companies are you trying to reach? What are their pain points? Once you have a good understanding of your target market, you can begin advertising to HVAC businesses in a way that will resonate.
Marketing to HVAC businesses begins with three simple steps to help you get to the right contacts at the right HVAC companies:

Top Metros

State

County

Radius Around an Address

Area Code

ZIP Code

Carrier Route

Neighborhood

Is there a specific HVAC company you're looking for?
Number of Employees

Related Industries

Sales Volume

Square Footage

Business Expense

Fleet Size

Single location versus branches

Franchise

Who is the best contact person to talk to about your product or services?
Manager

Owner

President

Chief Marketing Officer

Human Resources Executive

IT Executive

Administrator

Sales Executive
Ready to build a custom business list?
We're standing by! A Data Axle USA representative will help you create the exact contact list you want, give you the list count, determine the contact fields you need, and provide you with a no-obligation quote.
HVAC Industry Quick Facts
There are thousands of HVAC companies in the United States. Consider these statistics when marketing to HVAC companies:
The global heating, ventilation & air conditioning (HVAC) market was valued at $156.44 billion in 2021, and is expected to be worth $231.11 billion in 2027 according to Business Wire.

The average invoice size for small HVAC businesses is $2,018 according to Jobber.

The HVAC market is projected to reach 82.5 billion dollars by 2025 according to Mordor Intelligence.
75% of U.S. households have central air systems installed according to HVAC Web Masters.

40% of U.S. residential energy consumption is from heating and cooling the home according to Celio.

Successful HVAC contractors typically aim for a 12% net profit margin according to the U.S. Department of Energy.
In 2021, the average hourly earnings of nonsupervisory HVAC employees grew by 6.7% according to the U.S. Bureau of Labor and Statistics.

Ductless HVAC systems could represent 15% of all industry revenue by 2027 according to Aeroseal.

Over 50% of HVAC customers are willing to pay more for more expensive, eco-friendly products according to GWI.
How to Start Marketing to HVAC Businesses
Now that you've defined your audience, it's time to think about the best ways to reach them. Think about common mediums they might use to read or hear your message. Click on the links to learn more about the most popular marketing channels to deliver your message: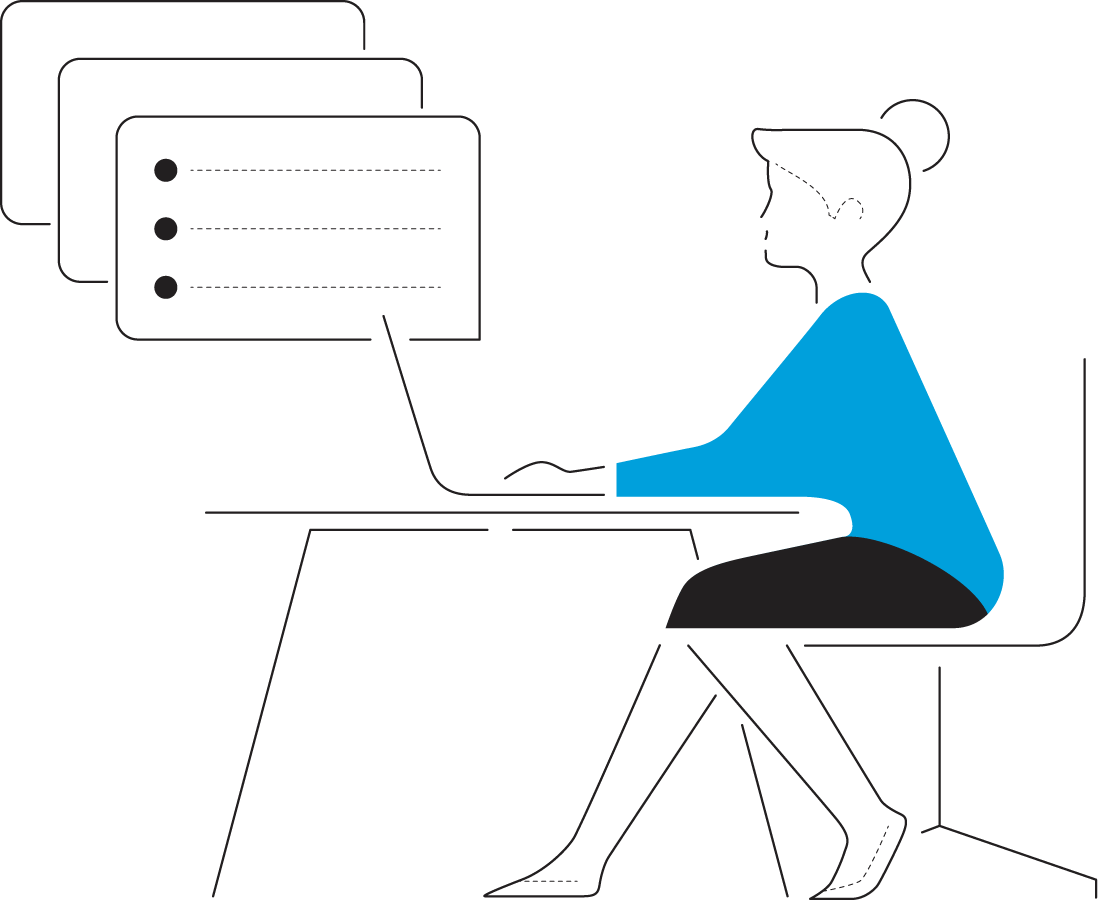 Connect with Us!
Complete the form and a marketing expert will be in touch to help you build the perfect list of prospects.
Get in Touch
Fill out the form and we'll connect with you shortly to help you build your list and answer any questions you have.
Our HVAC Lists Are Best for:
HVAC Equipment Manufacturers

HVAC Equipment Wholesalers
Most Popular Segment Selections Include:
Non-Franchise

Job Title

Geography (ZIP Code, city, county, state, and more)

Annual Sales

Number of Employees

Years in Business