How to Market to Doctors and Physicians
Here's How to Effectively Market to Doctors
Every doctor's office wants to attract and retain patients, build a strong reputation, and remain competitive in the healthcare industry. In order to help them do this, you want to provide their offices helpful products or services like office supplies, up-to-date software, or equipment. No matter what you're selling, marketing to doctors is easiest when you demonstrate how you can help them work more efficiently and help more patients. Start marketing to doctors and physicians now and see how quickly your business can grow.
Marketing to doctors and physicians begins with three simple steps to help you get to the right contacts:
Ready to build a custom business list?
We're standing by! A Data Axle USA representative will help you create the exact contact list you want, give you the list count, determine the contact fields you need, and provide you with a no-obligation quote.
Doctor and Physician Industry Quick Facts
There are thousands of doctor's offices and physician's offices in our database. Start marketing to doctors bearing these statistics in mind:
California has the most physicians, followed by Texas according to PatientPop.

According to the AMA, over half of all physicians still work in small practices of 10 or fewer physicians.

32% of doctors spend 20 or more hours every week on paperwork according to PatientPop.
Physicians that are age 55 and older were much more likely to work in small practices than physicians that were under 40 years old according to the AMA.

26% of physicians are self-employed according to PatientPop.

According to a survey by Graham Center, Family Medicine accounts for almost 40% of the total primary care physician workforce.
56% of doctors spend 35-40 hours every week seeing patients according to PatientPop.

Rapid growth among Nurse Practitioners and Physician's Assistants has helped to fill some gaps in primary care according to a Graham Center study.

According to PatientPop, the top challenge of being a doctor today is having too many rules and regulations.
How to Market Your Business to Doctor and Physician Offices
If you're wondering how to market to doctors and physicians, it begins with defining your audience. Then you want to think about the best ways to reach them. Think about common mediums they might use to read or hear your message. Click on the links to learn more about the most popular marketing channels to deliver your message: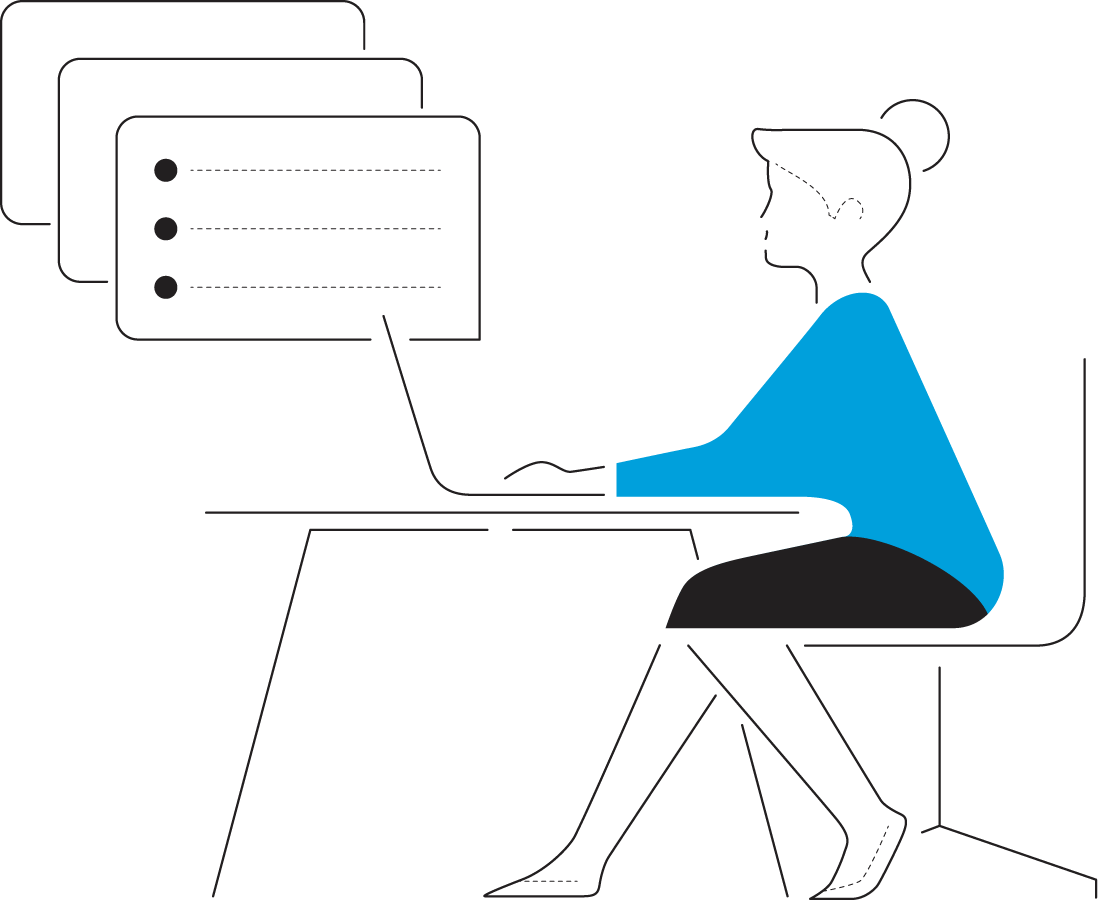 Connect with Us!
Complete the form and a marketing expert will be in touch to help you build your list so you can start marketing to doctors.
Get in Touch
Fill out the form and we'll connect with you shortly to help you build your list and answer any questions you have.
Our Doctor and Physician Lists Are Best for:
Office supply companies

Pharmaceutical companies

SaaS

Employee insurance providers

Equipment manufacturers

Repair services
Most Popular Segment Selections Include:
Location

Job Title

Geography (ZIP Code, city, county, state, and more)

Square footage

Number of Employees

Years in Business