HoW TO MARKET to ATTORNEYS
Here's How to Effectively Market to Attorneys
You want to start marketing to attorneys but you're not sure how to get started. Keep in mind that most attorneys want to attract new cases, build a strong reputation, and remain competitive in their local area and field. Your product or service is made specifically to help them do this—if only you could get your office supplies, SaaS, or equipment in front of them.
No matter what you want to sell, marketing to attorneys is easiest when you demonstrate how you can help them more efficiently build their caseload. Start marketing to attorneys now and see how quickly your business can grow.
Marketing to attorneys begins with three simple steps to help you get to the right contacts:
Ready to build a custom business list?
We're standing by! A Data Axle USA representative will help you create the exact contact list you want, give you the list count, determine the contact fields you need, and provide you with a no-obligation quote.
Attorney Quick Facts
There are thousands of attorney's offices in our database. Start marketing to Attorneys bearing these statistics in mind:
Inbound Law Marketing shares that 13% of law firms claim that there is no one specifically responsible for marketing in their firms.

According to Clio, there are roughly 1,000 residents in the United States per every four lawyers.

The most common ethnicity of lawyers is White (76.0%), followed by Hispanic or Latino (7.7%), Asian (6.3%) and Black or African American (5.4%) according to Zippia.
The greatest concentration of lawyers, according to Clio, are located in New York, Maryland, and Massachusetts.

The median pay wage for lawyers in 2021 was around $127,000 according to the BLS.

According to Inbound Marketing Law, only 31% of law firms communicate with clients through their website or another online service (other than email).
Top lawyers charge upward of $1500 per hour according to InfoTrack.

Around 37% of lawyers are female according to Clio.

According to the BLS, around 48,000 openings for lawyers are projected each year through the year 2031.
How to Market Your Business to Attorneys Offices
If you're wondering how to market to attorneys, it begins with defining your audience. Then you want to think about the best ways to reach them. Think about common mediums they might use to read or hear your message. Click on the links to learn more about the most popular marketing channels to deliver your message: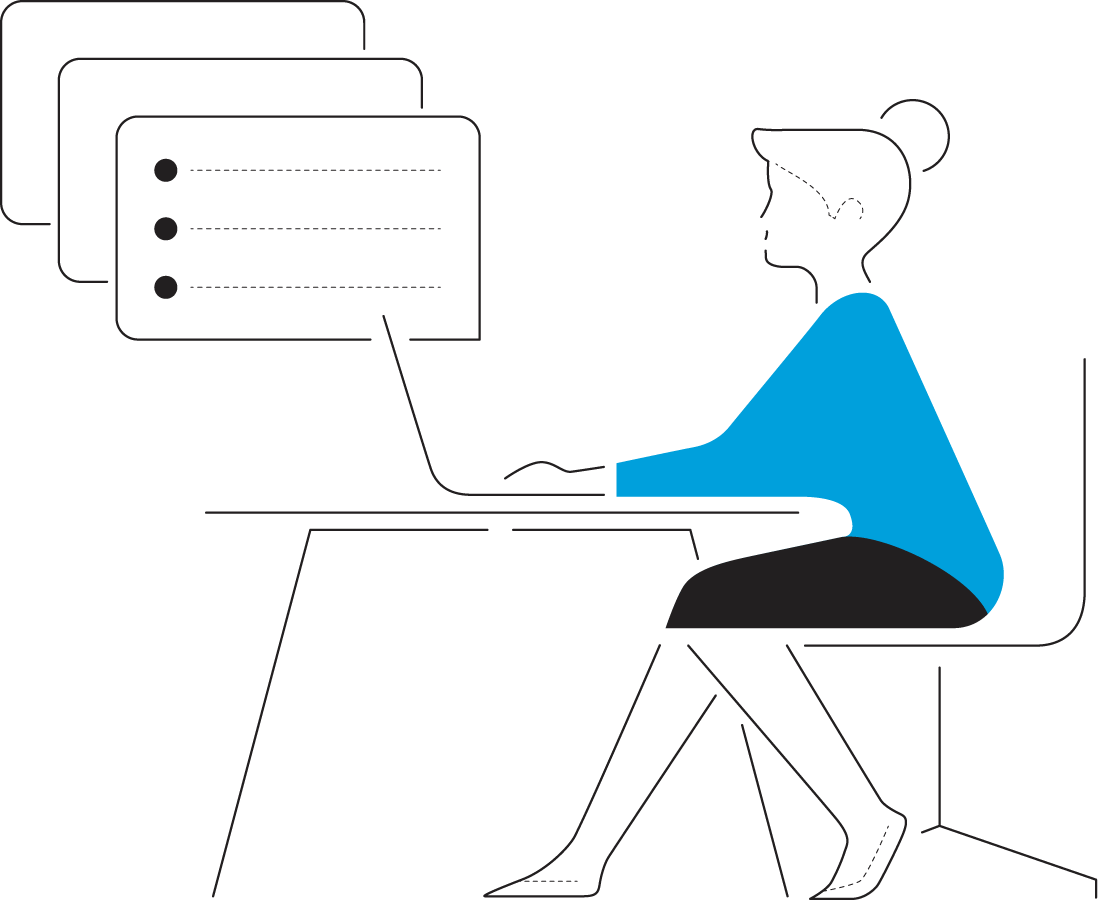 Connect with Us!
Complete the form and a marketing expert will be in touch to help you build the perfect list of prospects.
Get in Touch
Fill out the form and we'll connect with you shortly to help you build your list and answer any questions you have.
Our Attorneys Lists Are Best for:
Consultants

Financing

SaaS

Employee insurance providers

Marketing firms
Most Popular Segment Selections Include:
Location

Job Title

Geography (ZIP Code, city, county, state, and more)

Square footage

Number of Employees

Years in Business